If we had to troubleshoot just a few devices every once in a while, our hospital systems would run as smooth as butter, right? 
But, when missing devices, security issues, and friction caused by interoperability hits, we can't expect a smooth operation.
This webinar will answer many questions surrounding the devices integral to keeping patients healthy. Joining us to talk about managing your unmanaged devices are guests Andrew Sutherland, CISO for Children's Hospital of Los Angeles, Erik Decker, CISO for Intermountain Healthcare, and Jonathan Langer, COO of Claroty and Co-Founder of Medigate by Claroty. Understanding your device inventory can seem overwhelming, but these leaders will share what they have implemented and what can be next for your health system. Hear about the risk management techniques that they have found to manage the devices in their systems.


Before the webinar, check out the Briefing Campaign on our channel, hitting on five major topics about unmanaged devices in healthcare. Speaker Samuel Hill from Medigate by Claroty sheds light on challenges surrounding devices in healthcare and what can resolve them. How do you build zero trust security? How do you assess your technology successfully? Merger & Acquisitions; How do you manage your devices? Do you know where your devices are? Our conversations cover all of these questions and more.
So many devices. So little oversight. Be the change and listen now to honest conversations propelling healthcare forward! Find solutions and learn how your hospital system can progress without the everyday hindrances to which you've become accustomed.
Is your health system paying out for attacks on your data? How can we stop the cycle?
Rubrik is offering incredible insight into the arising issues in cyber resilience in ransomware attacks, cloud data management with securing Epic in Azure, and unstructured data.
In this webinar, we analyze the best practices to initiate in our hospital systems. Our panel of health IT leaders includes Matt Woodruff, Systems Architect at St. Luke's University Health System, Tom Balcavage, SVP, Chief Technology Officer at Thomas Jefferson University, and Frank Broggi, Sr. Sales Engineer - Rubrik Zero Trust Data Management at Rubrik.


This conversation will explore what healthcare will look like facing ransomware attacks and handling cloud data strategies. Our panel of speakers will provide expertise in tactics to utilize and safety in securing Epic. During the course of the webinar, our panelists include various use cases, effectiveness, and resiliency in those solutions.
Join this webinar for a real conversation surrounding our current events in health IT and what your hospital system can do to stay smart, secure, and resilient.
Downloads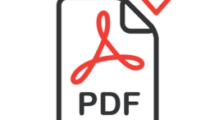 Cyber Resiliency for Healthcare Organizations | Rubrik / Microsoft Healthcare | Data Sheet
Accelerating the Digital Transformation of Healthcare Organizations | Rubrik / Microsoft Healthcare Infographic