When the pandemic hit, we suddenly had to decentralize the way we were doing healthcare. But the foundation wasn't there. The nature of work changed dramatically. We are now in a world where care delivery is primarily through digital means. How do we create and maintain a modern healthcare digital foundation with people and processes at the core? 
We're hosting an October 13th webinar, "Delivering Better Patient Experiences with Modern Digital Infrastructure," where we discuss the multi-cloud, the three pillars to modernize health IT, and a blueprint for creating an agile digital infrastructure without impacting the quality of care. Be a step ahead and listen to the conversation orchestrated by Chris Akeroyd, SVP & CIO, Children's Health​, ​Sarah Richardson, SVP and Chief Digital & Information Officer, Tivity Health, and Cameron Lewellen, Director, Healthcare ISVs and Alliance Partners, VMware​.​


Before the webinar, check out the Briefing Campaign on our channel covering this digital foundation and more. During this series, our topics are: What is Multi-Cloud and Why to Use it, How to Modernize Health IT Through Cloud Transformation, Delivering Cloud Native Digital Patient Engagement, Empowering Connected Care and the Hybrid Workforce, and VMware Ecosystem - ISVs and Partners Bringing it all Together.
Hear about the infrastructure that could lead your hospital system to success in providing better-connected care and a healthier ecosystem. With a working knowledge of the multi-cloud and the three pillars framework, lead your team into providing a modernized healthcare delivery. Join us for this briefing campaign and webinar! We're amplifying voices to propel healthcare forward.
Traditional patient rooms involve sitting on the table, waiting, and tentative knocks on the door.
We're redefining the way we look at patient rooms.
We're reimagining the future.
Patient room efficiency would hit the top of the priority list but most of the time it is pushed to a lower rank with how stressful and challenging hospital system atmospheres can be sometimes, which is why we are here to take the reins on some creative solutions and you can sit back, listen, and enjoy.
We're hosting a September 29th webinar, "Patient Room 'Next': Improving Care Efficiency," where we dive into patient care, the environment in which it takes place, and its future. Revel in the conversation orchestrated by Stephanie Lahr, MD, CIO, and CMIO at Monument Health, Billy Prows, Enterprise Information Systems Architect at Intermountain Healthcare, Dr. Annabaker Garber, Former CNIO for HCA Healthcare, and Fred Holston, CDW/Sirius Healthcare Strategist.  


Before the webinar check out the Briefing Campaign on our channel hitting on 5 major topics. Speaker Fred Holsten sheds light on advancements surrounding the space in which patients receive care, predictive analytics, AI, and automation. In these conversations, we discuss: What is Patient Room 'Next' and how is it evolving the space in which patients receive care now and into the future, Intermountain Healthcare's journey into the future of predictive analytics, how automation and AI can help you to support your nurses more effectively, Dragon Ambient eXperience (Nuance DAX), and CDW/Sirius's Healthcare Technology Innovation Labs.
Hear about technological tools that have been explored and implemented for clinician effectiveness, how to step into the "Patient Room 'Next'" future, and the progress in our Nation's health systems regarding PRN. Bring your hospital system into tomorrow with sound advancements and peace of mind. We're looking to advance healthcare, and we know you are too. Hope to see you there!
If we had to troubleshoot just a few devices every once in a while, our hospital systems would run as smooth as butter, right? 
But, when missing devices, security issues, and friction caused by interoperability hits, we can't expect a smooth operation.
This webinar will answer many questions surrounding the devices integral to keeping patients healthy. Joining us to talk about managing your unmanaged devices are guests Andrew Sutherland, CISO for Children's Hospital of Los Angeles, Erik Decker, CISO for Intermountain Healthcare, and Jonathan Langer, COO of Claroty and Co-Founder of Medigate by Claroty. Understanding your device inventory can seem overwhelming, but these leaders will share what they have implemented and what can be next for your health system. Hear about the risk management techniques that they have found to manage the devices in their systems.


Before the webinar, check out the Briefing Campaign on our channel, hitting on five major topics about unmanaged devices in healthcare. Speaker Samuel Hill from Medigate by Claroty sheds light on challenges surrounding devices in healthcare and what can resolve them. How do you build zero trust security? How do you assess your technology successfully? Merger & Acquisitions; How do you manage your devices? Do you know where your devices are? Our conversations cover all of these questions and more.
So many devices. So little oversight. Be the change and listen now to honest conversations propelling healthcare forward! Find solutions and learn how your hospital system can progress without the everyday hindrances to which you've become accustomed.
Is your health system paying out for attacks on your data? How can we stop the cycle?
Rubrik is offering incredible insight into the arising issues in cyber resilience in ransomware attacks, cloud data management with securing Epic in Azure, and unstructured data.
In this webinar, we analyze the best practices to initiate in our hospital systems. Our panel of health IT leaders includes Matt Woodruff, Systems Architect at St. Luke's University Health System, Tom Balcavage, SVP, Chief Technology Officer at Thomas Jefferson University, and Frank Broggi, Sr. Sales Engineer - Rubrik Zero Trust Data Management at Rubrik.


This conversation will explore what healthcare will look like facing ransomware attacks and handling cloud data strategies. Our panel of speakers will provide expertise in tactics to utilize and safety in securing Epic. During the course of the webinar, our panelists include various use cases, effectiveness, and resiliency in those solutions.
Join this webinar for a real conversation surrounding our current events in health IT and what your hospital system can do to stay smart, secure, and resilient.
Downloads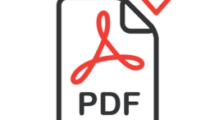 Cyber Resiliency for Healthcare Organizations | Rubrik / Microsoft Healthcare | Data Sheet
Accelerating the Digital Transformation of Healthcare Organizations | Rubrik / Microsoft Healthcare Infographic
The phone call comes in. The systems are starting to shut down.

What could be wrong? Network problem? Software problem?

No, it's ransomware.

What is your next move? Is it already too late?

Sky Lakes Medical Center has provided a valuable perspective into the reality of cybersecurity risks by coming forward with the story of their October 2020 breach. In this webinar, we take a deep dive into the events leading up to, during, and after their ransomware attack. As Sky Lakes Medical Center's EHR was hosted through Community Connect by Asante Health System, we are joined by both IT executives for a comprehensive breakdown. John Gaede, CIO of Sky Lakes Medical Center, and Lee Milligan, CIO of Asante, recount the events and its effects on their interconnected health systems. This conversation will explore what they believed worked well, in addition to actions that could have better prepared them to handle the breach. We are also happy to be joined by cybersecurity expert Matt Sickles, who has walked many healthcare systems through the early stages of cybersecurity events to the end. With his insight and these CIOs experience, this discussion will provide valuable insight into the best practices that are being adopted across the industry.

Join this webinar for an honest look at the dangers facing healthcare and what you and your team can do to protect your health system.