While COVID-19 was tossing the healthcare world on its head—the democratization of medicine was rapidly evolving like never before. As a result, a clear truth has emerged from the rubble of the pandemic: patients have always been consumers, and now they understand it's possible to receive care in a way that prioritizes their needs—instead of relying on those with legacy mindsets who think it's perfectly acceptable to leave them sitting in waiting rooms.       
The push of out-of-the-box thinkers and customer service experts like Apple, Google, Microsoft and Amazon into healthcare—combined with these newly-honed patient expectations—means that traditional players in this space can no longer afford to let "patient-centric" be a mere tagline. 
If that seems extreme, consider the customer-centric philosophies of one of the fastest growing competitors in the healthcare space: Amazon. In a Forbes article that highlighted the company's trailblazing success across various verticals, the author cites the company's "6 Customer Service Tenets" that have paved the way:  
"Relentlessly advocate for customers."

"Trust our customers and rely on associates to use good judgement."

"Anticipate customer needs and treat their time and attention as sacred." 

"Deliver personalized, peculiar experiences that customers love." 

"Make it simple to detect and systematically escalate problems."

"Eliminate customer effort through this sequential and systematic approach: defect elimination, self-service, automation, and support from an expert associate."
Perhaps even more telling is what's number one on Amazon's list of leadership principles:
"Customer Obsession: Leaders start with the customer and work backwards. They work vigorously to earn and keep customer trust. Although leaders pay attention to competitors, they obsess over customers."
While all of that may sound admirable for those outside the healthcare space, insiders may view that as easier said than done. Regulatory burdens, financial constraints, privacy requirements, interoperability challenges, and the complexities of patient care are often cited within the long list of explanations offered up by those with their heals firmly entrenched in doing things the way they've always been done. 
The good and bad news is that patients are also savvy consumers—and they increasingly realize that their options for accessing quality care are growing with each day that passes.   
On This Week in Health IT, host Bill Russell spoke with several experts who offered key insights into how traditional healthcare players can best prepare for this dynamic to compete with the big tech giants who are surging into this space.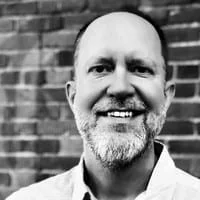 Achieving True Patient-Centricity
While many healthcare organizations might believe they're already placing patients at the center of care, achieving true patient-centricity may be something altogether different. 
In a Newsday episode, Drex DeFord, Executive Healthcare Strategist at CrowdStrike, shared his views about what a patient-centric approach may look like and the types of barriers that might stand in the way.
DeFord said several things would be required to get there—including the ability to deal with challenges related to changing habits and culture, as well as a firm commitment to making the shift to true patient centricity.
DeFord said another challenge exists when universal agreement is required to embrace something new.
"When you work in healthcare after a while, I think you do get to the point where we can't do anything until everybody agrees that's the right thing to do. That whole delay game process that winds up being beaten into us over time as healthcare people is that we have to collaborate. We have to make sure everybody's read in on this before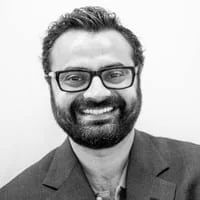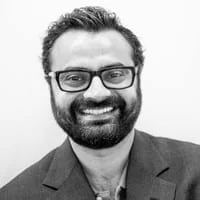 we do something." 
The Impact of Cloud 
Another important factor in creating a patient-centric environment is the ability to make the most of all that becomes possible through the use of the cloud.
Vik Nagjee is Director, Healthcare & Life Sciences at Sirius Computer Solutions, Inc. 
He says one of the reasons healthcare is so far behind is its lag in adopting cloud capabilities that support "doing things a lot better, faster, stronger."
When asked for his advice for building a digital strategy to compete against big tech and other players who are increasingly able to provide care from anywhere, Nagjee said, "I think it's cooperation that's going to win." 
Citing the example of Transcarent, he said:
"They're going in and they're using this whole Silicon Valley mentality of creating a consumer first application with the consumer at the center."
Nagjee said another major need is the elimination of waste in healthcare—in which about "20 to 25% of the overall waste is administrative." In that light, he said solving the administrative issues that exist in healthcare—such as claims, responding to rejected claims, and all the work involved—will go a long way in helping to "move the needle forward." 
He explained building an effective digital strategy within healthcare will take several different factors.
"Especially as the regulation changes, reimbursement models change and so on. I think it's going to be sort of a mesh or a blend of these things that have to come together to really make a difference." 
Another important component relates to the unique partnerships that can make it happen.
 "…There are a lot of folks in healthcare who are exceptionally blinders based. They're super insular. They just want to do their own thing. No judgment there, but in terms of actually moving the needle I think there are going to have to be a lot of partnerships," Nagjee said. 
Driving Patients to the Center of Care
When it comes to forming partnerships to get things done, two major players are great examples of doing exactly that: UCHealth and Atrium Health. 
After tackling all the challenges of caring for patients during the pandemic, the next major task for healthcare systems appeared in December of 2020 and into the new year: effective COVID-19 vaccines and figuring out a way to help millions of Americans receive them. 
A massive endeavor such as this would require creativity, innovation, and a willingness to emerge from the siloes of healthcare and into the partnerships that could actually make things happen—which is exactly what both organizations did. In fact, they placed patients first by enabling them to literally drive to the center of care in support of quality, efficiency, convenience, and social distancing. 
Both said the success of their efforts wouldn't have been possible without three critical components: the partnerships they relied upon within their communities; technology tools that optimized the efficiency and quality of care; and real-time data that allowed them to analyze and tweak for immediate and ongoing process improvement.
UCHealth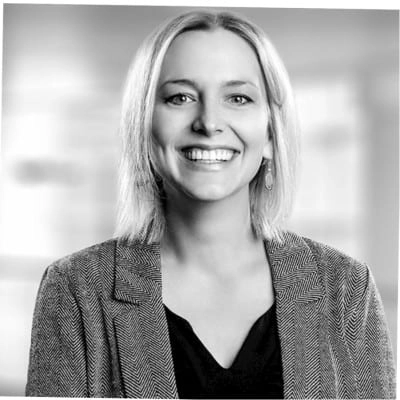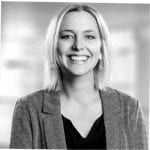 Sarah White is the Senior Director, Innovation and Health Systems Engineering at UCHealth—a 12-hospital system in Colorado.
In a recent episode about UCHealth's Mass Vaccination Playbook, White provided both a broad overview and specific details about how her organization collaborated with multiple agencies and community partners to successfully vaccinate nearly 10,000 Coloradans in one weekend. The event was so successful that UCHealth created their Mass Vaccination Playbook to help others do the same.
White said that although her organization had been involved in various vaccination efforts, their foray into a mass vaccination event started with a call from the Colorado Rockies baseball team. 
"They actually gave us a call and in partnership with the state said we need to ramp up our vaccinations and we have a target to do 10,000 vaccines in a weekend. So can you guys be our partner in that? So that's what happened. We got a phone call. We had about two weeks to pull it together. We partnered with the state, the Rockies, the Denver police department. There was a whole team." 
She said that although hosting this type of event outdoors in Colorado created additional challenges, the vaccination events they'd had at indoor facilities uncovered a persistent problem: some individuals didn't want to be inside.  
"There's still a population that prefers to actually [be outside]. Maybe they have mobility challenges or maybe they're not comfortable being in an indoor setting due to exposure risk. Or, you know they've really been hunkered down in their homes for the past year. So we were getting some requests for that—to help accommodate that population," she said.
White said they worked through various options and a drive-through model "really became the most optimal way to address some of those needs of our population."
Additionally, White said technology strategies that included triple redundancies to ensure a reliable wireless infrastructure; the use of handheld Rover devices instead of laptops; and a partnership with Verizon Wireless made it possible to track patients in real time to ensure they were receiving the quality care they deserved.
Atrium Health
Becky Fox is the Vice President, Chief Nursing Informatics Officer at Atrium Health.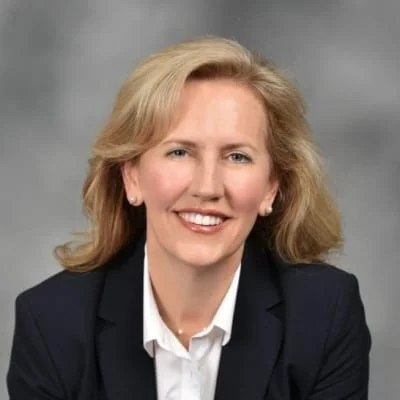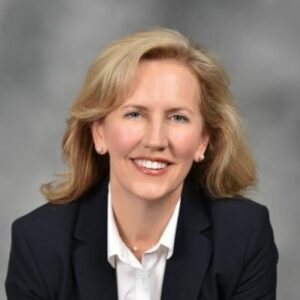 In Nursing Informatics and Its Role in Mass Vaccination, Fox joined Russell from Bank of America Stadium in Charlotte, North Carolina, where Atrium Health was in the midst of one of its mass vaccination events. Atrium Health held a similar event at Charlotte Motor Speedway, where the track itself was part of optimizing the patient experience. 
Fox said Atrium Health's commitment to the community meant that they wanted to be part of vaccination efforts—and knew that key public-private partnerships with organizations like the Charlotte Motor Speedway, Temper Sports & Entertainment, and Honeywell could help them do it.
"Together, we brought our great strengths—whether it's healthcare, logistics, understanding really what a patient experience needs to be like—and then combined all of that expertise in very short order to deliver a mass vaccination event," she said. 
When they decided on a drive-through model to achieve mass vaccination goals, Fox said the Charlotte Motor Speedway was the perfect place.
"We knew that would be a great location where we could drive a lot of cars through garages and vaccinate folks. Plus anytime you get to drive on the Charlotte Motor Speedway track, that's just a really cool experience," she explained.
She said building strong partnerships were key to their success, noting that "vaccination efforts are not for the weak," since there are so many additional layers of complexity that must be addressed. 
"When you add vaccines, working with the state, working with the federal level, and then recognizing that you've got to meet the demands of patients and have a great experience. And how do you pull all that together?"
The answer, Fox said, is through leveraging relationships and partnerships with those outside of healthcare who are "willing to come to the table and make great things happen." 
Noting how they've continually adjusted their efforts to meet various needs, Fox emphasized that it's all done in a way that prioritizes making it a "great experience" for patients, teammates, and partners. 
Across the entire experience, Fox said the use of informatics is critical to success.
"Whether it's checking in, screening the patient, documenting medication or timing the patient and observation, we want to make sure that whole thing is really seamless. The best way to do it is to have a clinical informaticist involved in the planning and the strategy."
In the following clip, Fox talks about how lessons learned during these experiences will be integrated into their hospital and other clinical settings. 
Applying Innovation to Patient Centricity
Using innovation to better understand and improve the patient experience is one important way to ensure that patients are at the center of care. David Baker is Senior Vice President and Chief Information Officer (CIO) of Pacific Dental Services.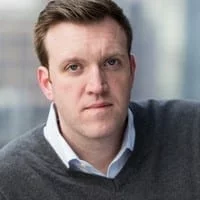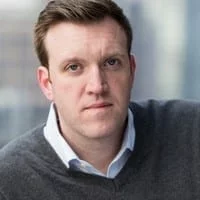 In Putting the Patient and Clinician at the Center of the Dental Experience, he described how Pacific Dental is using their Innovation Test Kitchen to examine both clinician practice and the entire patient experience to ensure it's the best it can be.
"We look for gaps and that involves a lot of observing workflows and folks in action," he said. 
Citing the impact of COVID-19, Baker said they've "definitely accelerated" some of the contactless elements of the patient experience—especially when it comes to teledentistry consults for emergencies like dental-related pain.
 "The initial consult is to gauge how bad the symptoms are and how soon we should try and get you in as an emergency," he explained.
Commenting on Amazon's enlarging footprint in healthcare, Baker agreed that the tech giant's expertise in customer service will likely lead to a much better experience for the patients within its program, as well. 
When Russell described the contrast between the traditional provider-centric healthcare paradigm and a concierge framework like Amazon, Baker agreed that it could be a game changer.
"I think it's about bringing the backend together and disrupting essentially that traditional workflow," Baker said.
Noting that he receives his own healthcare through a concierge medical framework, Baker said his PCP is the gateway for his care.
"It's 24/7. I could text my doc now. He'll text back. We have a relationship. It's really cool. …like a healthcare navigator. That's what I think is starting to hit a tipping point. I see more and more of these concierge places opening up." 
Baker said achieving that type of patient centricity across healthcare is going to require a lot of cultural change—which also means finding the right leaders with the right mindset to do it. 
Learning from Big Tech
There are plenty of lessons Big Tech offers to help healthcare shift from a provider-centric to a patient-centric model—which Eric Quiñones, M.D., Chief Health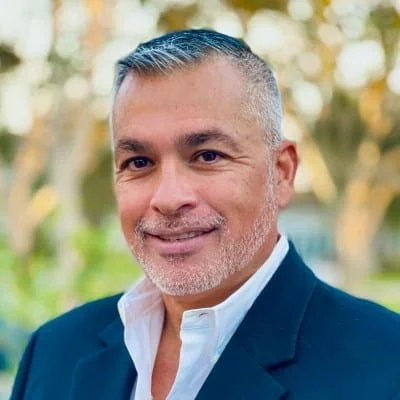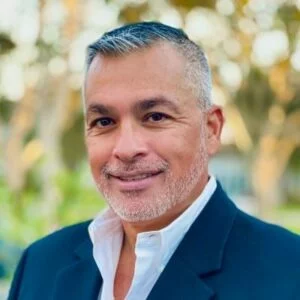 care Advisor for Worldwide Technology, described on Newsday.  
Noting how "non-traditional" players like Amazon, Apple and Google are stepping into healthcare in a much bigger way, Quiñones said they're "really pushing the envelope and putting traditional healthcare providers on their heels." 
He said this is largely possible because of their commitment to understanding what consumers want and need, their experience and expertise in providing it, and the technologies these companies have either developed or honed to support this approach. 
"Amazon definitely has that experience…and it's a seamless experience for the most part. So that customer experience, they really have [it] nailed down and being able to have the data…I think they're way ahead of the game,"Quiñones said. 
Along the same lines, he said Apple takes the same approach.
"They know that the consumer experience is so critical and they really focus on those things. So that really positions them differently."
Quiñones said the "secret sauce" Big Tech companies possess is the ability to both anticipate and meet consumer needs effectively.
"I think the expectation of patients—they're consumers, they're expecting that now. Healthcare organizations are realizing that. You're starting to see revamping of digital front doors and that's very important. They need to do that." 
As far as advice for healthcare systems who are trying to find a way to compete with big tech giants like Amazon, Quiñones said he'd recommend learning from those outside of healthcare who are excelling in providing consumer-centric service—and then apply it to the patients who are expecting the same thing from their providers.
"I think [healthcare] organizations are getting more sophisticated and they're realizing, 'How are other organizations and industries outside of healthcare doing this? How are they making their consumer experience platinum level?' And I would say, they're going to the users, they're going to the consumers, they're going to the patients, they're doing journey mapping," he said.
Noting that such mapping should include exploring patient and family frustrations, needs, and desires, Quiñones emphasized how important it is to provide comprehensive, easy-to-use solutions that can be accessed in one place. 
He said it's also important to include the perspectives of clinicians, too, so the offerings developed can easily integrate into their workflows.
 "I think to reduce the gap and reduce the friction on both sides is very critical. So again, we may have new interfaces or new experiences for the patient, but we need to talk to the clinicians as well. …to help reduce the friction on both sides of the equation."