Transitioning to Value-Based Care Models with Andrew Sorenson of Castell Health
Born out of Intermountain Health's vision to move from volume to value, Castell Health is a product and services organization bringing innovation and services into the value-based care market. Castell supports patients and care teams in traditional and at-home environments.
Andrew Sorenson, Chief Analytics Officer at Castell, explains the transition to the care model, and the tools and services available.
The Journey From Volume to Value
Beginning the transition from volume to value in 2011, Intermountain Health envisioned a six-to-seven-year period. According to Sorenson, the organization was dedicated to the strategy, as value-based care aligns with its mission.
Making meaningful changes and gains in value-based care performance, Intermountain reorganized in 2017 to further deliver on these strategies. Acknowledging two system categories, Intermountain became two businesses: a high-performing hospital and a home and ambulatory care business.
In 2018, the transition accelerated momentum, bringing another milestone. Re-Imagined Primary Care launched as a successful, innovative primary care model, bringing high-performance levels.
As satisfaction levels from patients and caregivers rose, Intermountain saw the need for accelerating model deployment. This marked the beginning of Castell Health, a group taking lessons from Intermountain and deploying capabilities into its markets.
Only 50% of patients using Select Health were receiving primary care services from an Intermountain provider; therefore, Sorenson explained their desire to deploy capabilities to other providers.
Considerations for Moving to Value-Based Care
One key challenge facing health systems is timing. Sorenson explained a mixture of concerns for this, including the timing of returns on investments and balancing necessary tool investments. Their team must navigate a balance between the type of investments made initially and how successful contracts impact the timing of investment returns.
Beyond this, Sorenson explained how high-performing systems investing in acute care can be fearful; there is uncertainty with how value-based care could reduce hospital margins. However, Castell has purposefully built tools to scale easily to smooth out timing issues.
Moving Data Near Real-Time
A challenge early on for Castell was the timeliness of data. According to Sorenson, data is moving nearer to real-time.
He described how hospital operators are used to real-time. It is then a challenge for them to look at data from the previous day. They must make adjustments to ensure high performance while also knowing there is a 90-day claim lag.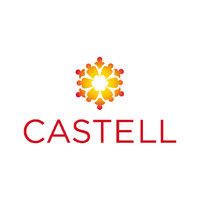 Understanding this, Castell regularly works with insurance companies to gather data and supplement data assets to become more responsive and real-time.
Sorenson shared an example of this in the system's organization's ability to manage with vendor partners, EMR data feeds, and HIEs (health information exchanges). The EMR itself supplements claims data, allowing for intelligent workflows and reports that help close the gap.
Castell Offers Mixture of Products and Services
As a product and service, Castell offers important data and analytics for care teams, IDN groups, and patients at home. They have services like hospital-level home care and primary care-focused services deliverable to patients.
One service to support care teams is Castell's care traffic control, which is a group of care traffic controllers who stitch together care transitions. They also support clinical care teams by distinguishing what patients they should work with and scheduling.
Care navigation makes it easy for anyone to interact, as Castell works to find upbeat and engaging people for the team. The care traffic control personnel occasionally take outbound calls to check in with patients when there are open gaps. By interacting with patients, they can connect and schedule them for specific services at Castell clinics.
Necessary Tools for Value-Based Care
Castell's analytic tools are categorized into different buckets. One of these categories is for helping executives monitor performance.
Sorenson explained how leaders often want tools to see overall performance for their care model portfolios, having a greater demand for data points over time.
"What we realized was that the underlying motivation for adding more and more data to these reports was that people really wanted insights and not just more information," he said.
How Castell Has Made an Impact
Castell built a series of reporting tools offering both broad views of performance and ways to focus on areas needing attention. These are valuable resources to the most-senior level of organizations, as they often want to know what areas to monitor.
"The surveillance process, I think, is really important. Just surveilling all of your data to look for the opportunities and using that as a mechanism by which you're describing your performance," Sorenson said.
Other data sets like social determinants and EMRs are incredibly valuable, according to Sorenson.
One aspect of data key to building out this program is providers in the network. However, this is complicated to keep up-to-date, as the definition of primary care providers varies between clinics and payers. Since then, Castell works to invest in having a robust data set related to providers to ensure the correct information is delivered.
Data Tools Geared to Care Teams and Clinicians
According to Sorenson, Castell has listened to clinic providers to understand their needs. Passionate to deliver high-quality data care to patients, they need data on demand. To keep providers from overwhelming alerts, Sorenson takes on the role of being a reducer rather than producer.
The goal is to provide the right insights for providers at the right time and setting. This softer approach, Sorenson explained, provides data at the point of care in deliberate amounts. Castell additionally monitors information to deliver insights to care teams that it believes providers may want to know.
"We've tried to be really deliberate in priming the care team and the support structure for those providers so that they can be taking action," he said.
The Success and Future of Castell Health
During the pandemic, the silver lining for Sorenson was how it helped the organization focus on tasks most meaningful for patients and manage priorities effectively.
Castell launched a service for at-home hospital-level care, which did not exist at the beginning of 2020. It went live within nine weeks, which was a significant accomplishment.
Another success, Sorenson shared, are trends showing clinics partnered with Castell are feeling helped in delivering value-based care. According to surveys, 80% of partners say Castell Health helps them effectively provide this type of care.
Sorenson sees a few things on the horizon for the future of Castell Health. As positive, high-performance feedback increases, there is additional demand for provided services.
In digital experiences, analytics is a significant area of opportunity for enhancing the user experience. This is also a place to create more cohesive experiences for care teams across all the tools and services available.