The partnership between Intermountain Healthcare's Castell Health and Arcadia has united technology and operations to elevate value-based care performance.
As part of ongoing HIMSS coverage, David Dirks, interim CEO of Castell Health and VP of Strategy for Intermountain Healthcare, and Michael Meucci, COO of Arcadia, sat down to discuss activating healthcare data supply chains.
Compounded Data Growth Rates Continue to Grow
By 2025, the compounded annual growth rate for healthcare data projected to be 36%. With increased needs to handle data, this percentage speaks to its power and of those accessing it.
"Data is power, and the people who own the data are going to win the competitive race," Meucci said.
With a shift to remote patient monitoring, outpatient at-home care, and telehealth, there is an explosion of information. However, not all data is good or necessary, according to Meucci.
Castell Health and Arcadia: Fundamentally Changing the Health Industry
Dirks explained that it is important to look holistically at a patient, not just data produced from a healthcare perspective.
Castell Health is working to fundamentally change the perspective that healthcare must move from being reactive. An example of this is primary care physicians not waiting for problems to arise but starting each day thinking of who they should see.
Knowing who to see takes a different approach to data and analytics. Both healthcare and social determinant data must combine to create change, Dirks mentioned.
By using analytics and holistic knowledge of patients, physicians can align treatment with determinants--bettering the care patients receive.
Dirks explained that Castell Health is not using the data supply chain to load as much data as possible. Rather, they start with an end goal in mind and align data assets to inform and make decisions.
Liquidating from Interfaces to Real-Time Data Models
Traditionally, interfaces were necessary, Meucci explained, but now there is a movement towards more liquid data. This is where Castell Health and Arcadia enter to become innovators around data. Advancing models that access data lakes and normalize data in real-time eliminates the need to go through the protracted process through interfaces.
According to Meucci, Castell activates their data supply chain by treating outputs like products. Normally, deliverable data like readmission rates are utilized, but there is a need to give rates into the hands of someone who can act.
"That's one of the areas that Castell has done a really nice job in--building these assets in their workflows of the people who could impact change and consistently maintaining those and evolving those as their performance evolves," he said.
Arcadia Pushes for Informed Workflows
From the beginning, Castell makes conscious decisions to direct and inform workflows by data and analytics. This allows for the greatest impact on populations efficiently using minimal resources.
Arcadia has been a critical part of Castell's understanding of the components needing to come together, according to Dirks.
"In order to inform that workflow at every point in time, we couldn't just do that on our own. It takes a lot of work to make sure not only that you're able to get all of that data in, but that people trust it and you can deliver it at the right place at the right time, in the hands of the right person," Dirks said.
This is the approach taken for the data supply chain, as it must inform the work being done.
Supply Chain Agility and the Pandemic
During the pandemic, Castell and Arcadia worked together to discern those most likely to die from the coronavirus. Using Arcadia's data reference set of 150 million people from three of the earliest cities of the outbreak, the team built a machine learning model.
As the team monitored symptoms the CDC reported mirroring positive cases, the model continued to build. It continued to optimize with feedback, making the model smarter. This allowed for outreach programs to be developed where at-risk patients could ask questions about the virus.
Care Traffic Control Center at Castell Health
Running a care traffic control center is comparable to air traffic control, according to Dirks. With visibility of events informed by data and analytics, Dirks directs people to the appropriate place.
Real-time insights--layers called triggers or signals--inform Dirks with knowledge of both the healthcare system and of individual members and their primary care physicians.
Combined, it marries everything together, according to Dirks, to effectively meet member needs. Data points inform the protocols and workflows at each point.
Disrupting Traditional Healthcare
Starting 10 years ago, Castell Health began with a plan to transform healthcare. This accelerated since Dr. Mark Harrison became CEO, Dirks explained, and realized traditional ways of treating patients within hospitals need to be disrupted.
"It's way too costly. We're treating illness rather than understanding how do we keep people well and how do we keep them out of our hospitals," Dirks said.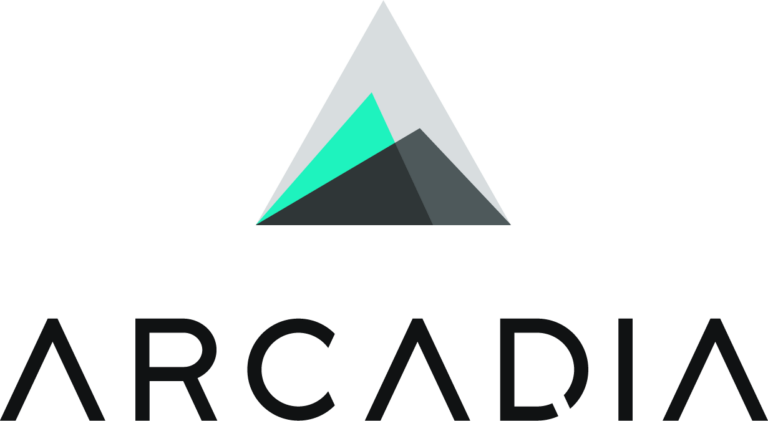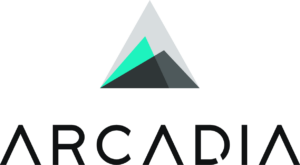 Disruption was not as effective in the 23-bed hospital system, so there was a restructuring of the organization. There is now two divisions: community-based care and specialty-based care groups.
Community-based care keeps people well and out of hospitals while the specialty group provides care with convenience and flexibility.
"We Want Hospitals Out of Business"
Castell Health takes the goal of keeping people healthy through proactive care seriously. According to Dirks, the organization looks for ways to put hospitals out of business.
"The best possible scenario for us is that we never need another hospital again because that means people are healthy," he said.
By making this separate component of the business where they aligned finance, incentives, and innovations to a non-traditional model, there is a significant transformation.
At Intermountain, there is a goal to leverage digital and virtual tools that meet people wherever they are while giving the best possible care. Castell has made large investments in its digital front door, Dirks commented, which is necessary for the interaction.
Dirks shared Castell Health is investing in convenient, cost-effective care delivery models in ambulatory settings for patients needing brick and mortar care.
The Hospitals of the Future
Future hospitals will look very different because almost everything within its walls can be done at home, according to Dirks.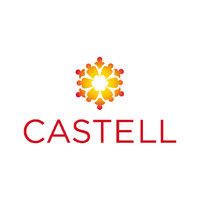 Patients traditionally acute can effectively receive care in home-based settings, which Dirks hopes will continue to grow. He expressed that he expects increased levels of convenience, and quality while keeping costs low by leveraging tools and assets.
Understanding individual patients and their needs and holistically tailoring an approach is a strategic imperative at Castell Health.
"Equity is important because, if I can understand each individual and their individual context and deliver them a set of tools that helps meet their health needs, then just purely from a strategic perspective, I win right now," he said.
Dirks explained this approach is profoundly strategic and great for society, as everyone gets the best care.
"The only way I can understand people at that level and tailor those services is if I have a very effective, high-performing data supply chain in order to inform that," Dirks said.