Learn how leading healthcare organizations strengthen Active Directory and combat ransomware
"It's not if, but when."
This phrase echoes through security conversations in healthcare. It has become front of mind as the novel coronavirus pandemic spiked cybersecurity risks and heightened vulnerabilities through remote work environments. News headlines paint a picture of an industry under siege by cybercriminals: health systems of all sizes going offline for weeks at a time. Communities and staff alike suffer as bad actors take advantage of vulnerabilities in your systems.
But how are they getting in?
Your Active Directory.
While your active directory is still your primary identity system, it is also the soft underbelly of your organization. A prime target for attackers, your AD can easily leave you vulnerable without knowledge of how to detect and mitigate its risks.
Equip your organization's staff against cybercriminals. Protect your Active Directory and your community. Learn from IT experts who have guided dozens of health systems through breaches and threats.
Matt Sickles, Cybersecurity First Responder for Sirius Healthcare, has seen it all: threat detection, diagnosis, response, and recovery. Learn about one of his favorite partners in neutralizing risk: Semperis and their cyber-first approach to Active Directory resilience and threat detection and remediation. And what's more? Assess the threat in your organization through Semperis' free Purple Knight AD security assessment tool. This and more on this expertise-packed webinar.
Can't make the live event?

No worries, all webinars are available on-demand within 24 hours of the live event for those that register.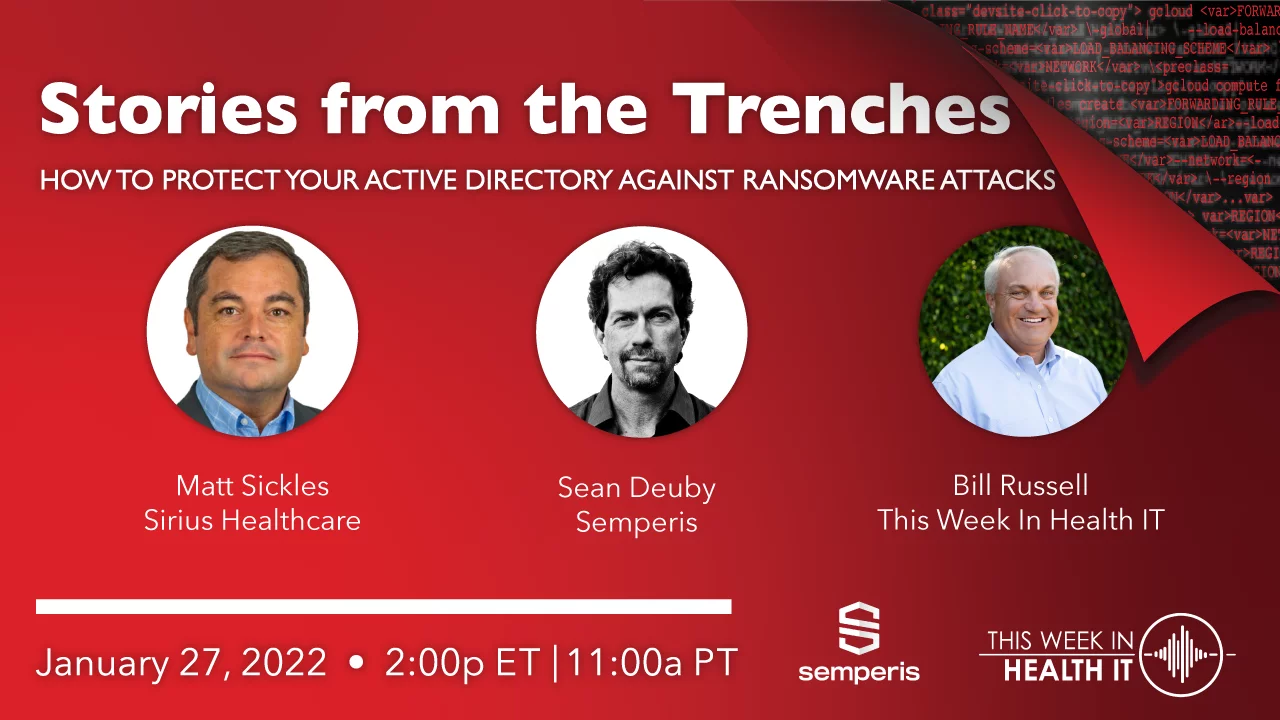 Brought to you by: