As the healthcare landscape undergoes rapid transformations, technology continues to play a crucial role in defining the future of patient care. In a recent interview with Matt McVeigh, CIO of Children's National Hospital, he discussed the key areas of focus for health IT professionals and the ways technology can be harnessed to improve patient outcomes.
1. Data Management: A Foundation for Improved Decision-Making
McVeigh emphasized the importance of data management in driving better clinical outcomes and more efficient operations. He said, "Right now in my organization, we're laser-focused on data – how we provide better structure for it, how we use it really, you know, as a foundational." With the increasing amount of data generated in the healthcare industry, it's vital for organizations to invest in robust data management strategies to make well-informed decisions and optimize patient care.
2. Artificial Intelligence: Aiding Providers and Improving Communications
Another key area of focus in healthcare technology is artificial intelligence (AI). AI has the potential to revolutionize patient care by assisting providers in making informed decisions, and improving communication between healthcare professionals and patients. McVeigh commented, "There's a huge opportunity… I think there's going to be companion tools like that that come around that help providers." As AI continues to evolve, healthcare organizations must remain agile and be prepared to adopt and leverage these technologies to enhance patient care.
3. CRM Integration: Creating a Personalized Patient Experience
Customer relationship management (CRM) systems are becoming increasingly important in healthcare as organizations seek to better understand and serve their patients. McVeigh highlighted the significance of CRM integration in creating a personalized patient experience, stating, "It's really about orienting towards and using the data we have and can collect to make a more personalized experience, in getting to that true CRM for healthcare." By utilizing CRM systems, healthcare organizations can gain valuable insights into patient profiles and preferences, ultimately leading to improved patient satisfaction and outcomes.
Preparing for the Future
As the healthcare sector continues to advance and incorporate new technologies, health IT professionals must remain forward-thinking and adaptable. By focusing on data management, artificial intelligence, and CRM integration, healthcare organizations can work towards providing enhanced patient care and shaping the future of the industry.
McVeigh's insights serve as a valuable roadmap for health IT professionals as they navigate the ever-changing landscape of healthcare technology. By staying informed and embracing new technologies, healthcare organizations can continue to improve patient care and stay ahead in an increasingly competitive market.
health IT, healthcare technology, data management, artificial intelligence, CRM integration, electronic health records
Charles Boicey, Chief Information Officer at Clearsense, has a passion for engaging people not just in healthcare but in health. Boicey walks through his resume with host Bill Russell, sharing how each position has brought him to where he is today.
The Battleground for Critical Care Medicine
After a time as a paramedic and part of the US Nurse Corps, Boicey transitioned to the LA County, USC Medical Center. For 13 years, he worked in a 24-bed unit filled with gunshot, stabbing, and other violent wounds. However, this difficult working environment allowed for significant data innovation.
Boicey worked with notable professionals like Dr. William Shoemaker, one of the founders of critical care and the Society of Critical Care Medicine. The two worked on predictive models before becoming popular terms like AI machine learning.
In the beginning, math was not accepted like it is now. Clinicians do not like being prescribed to, and machines telling clinicians what to do did not bring the best level of adoption. Papers on this subject were posted in the last decade, which gained popularity, but their origins began decades ago.
The Adoption of Technology at the City of Hope
Boicey later began his role as the Nurse Manager, Senior Clinical Project Manager at the City of Hope. This change meant focusing on the adoption of technology.
During this time, he returned to the Stevens Institute of Technology for his computer science, Technology, and management degrees. By studying the best ways to implement technology, Boicey managed projects to ensure adoption success. He also assisted with putting requisite data in the proper form for research purposes.
Lessons Learned at City of Hope
During his time at the City of Hope, Boicey learned from his time in development that the product is not what is in the developer's head but what the clinical staff needs. The industry sometimes thinks it knows better than those who need it. This led to developments that did not work within workflows, and features and functionality did not match needs.
His lesson ensures requirements are met by including those needing development from the beginning. Not only do those using it have ownership in the process, but it matches needs.
"How could you expect clinical operations or even financial folks to rely on these machine learning products if they haven't been brought in from square one? It's difficult," he said.
The Similarities Between Healthcare and Social Entities
Boicey's career continued at UCI as the Informatics Solutions Architect, which allowed him to continue his research. Around 2010, he began to see the correlation between healthcare and social entities like Google, Twitter, and Yahoo.
"I know that sounds a little bizarre, but if you think about your LinkedIn profile, it's no different than a pathology or radiology report," he said.
Every year, postings on social media platforms are categorized into a folder, which is no different than episodes of care.
At UCI, Boicey brought together clinical, financial, operational, research, and external data. Adding research data like genomics and images, as well as external data like air quality, temperature, and social media feeds, allows for a greater understanding.
The Power of Tweets
Monitoring social media postings about a hospital provides insight. While there are negative comments on food, clinicians, and overall experience, there are also positives.
"There is some great stuff that healthcare organizations don't realize that's being communicated by their patients and family members," Boicey said.
When there are negative reviews, health systems should get in front of the issue, he explained. When there are positive reviews, hospitals should publish the facts.
Real-Time Social Media Monitoring Detects Disease Spikes
While working at UCI, Boicey became the Co-Founder, Chief Innovation Officer for Social Health Insights in 2012.
During his time there, he was tasked to build an application that monitors social media in real-time for disease outbreaks. This application is used by the Centers for Disease Control (CDC) and the World Health Organization (WHO). It has led to additional opportunities to work with the National Airspace System (NAS) and the Department of Defense (DOD).
This application helps people understand outbreaks and what is happening in real-time. Timely data helps determine spikes around the country.
Making Data Available at Stony Brook Medicine
Starting his journey at Stony Brook Medicine as the Enterprise Analytics Architect, Boicey saved three million dollars with open-source, low-cost, commercialized software.
One distinct contribution during his time in this position was ensuring data was all in one place. By doing so, researchers can access information without being delayed. There are times when researchers can be stuck at a hypothesis for months as they try to find data.
To make data available, researchers needed a virtual desktop environment (VDI) that researchers could access. From a regulatory perspective, this reduces the worry of needing servers or zip drives to store data.
This is a minimal-cost environment that, from a research perspective, only needs a keyboard and a screen, he explained. Within this environment, data is accessible, tools are available, and everything is safe.
Boicey on Advocating for Clinician Involvement
Since 2016, Boicey has been a professor at Stony Brook Medicine. He teaches subjects like Healthcare Data Visualization, Big Data Technologies in Healthcare, and Applied Healthcare Analytics.
The courses he teaches are applied classes with emerging technologies. One of his most recent courses is a one-day Python class, which gives nurse informaticists a general practical ability to work within a Python environment.
"I'm an advocate of teaching physicians and nurses and other practitioners data science. They should be part of that team... I'm still affiliated with other universities, but I'm very passionate about clinicians being involved in data science," Boicey said.
Technological Automation at Clearsense
Boicey is currently the Co-Founder and Chief Information Officer at Clearsense. His desire through this position is to reach as many people as possible with this technology. This universal technology is one way to impact digital disparity significantly, he explained.
One goal Clearsense has is to automate as much as possible. They plan to automate the process from an RPA perspective by looking at other industries, like Amazon, that have sped up their process by cutting out middle processes. Boicey's mission is to get data from a raw state to a curated state as quickly as possible with little human intervention.
A Vision for the Future of Healthcare
Boicey's inspiration for the future of healthcare comes from a quote by Thomas Edison describing future doctors not prescribing medication but working with patients on the cause and prevention of disease.
The goal for Boicey is to engage people in health, not simply giving care. By engaging, educating, and providing the necessary tools, patients can learn to be healthy.
The current state of healthcare develops sick care as opposed to healthcare.
"I think we've never had the technology actually to do that [healthcare], but we do now. And that's what I'm going to work on for the rest of my career," he said.
The Sequoia Project is a public-private collaborative working to implement an interoperable health information exchange across the county. Mariann Yeager, Chief Executive Officer, shared the ten-year journey of the project and how it is currently working to overcome the interoperability challenges.
The Beginnings of The Sequoia Project
Now celebrating its tenth anniversary, the inspiration for the Sequoia Project came as patient information began to be shared in the private sector through governmental facilities. The project was launched to provide a corporate home in the private sector when the evolution of health information networks began.
As governmental agencies shared information through the ONC's Nationwide Health Information Network (NHIN), a decision was made to move the network's operational support, eventually leading to the project.
The Sequoia Project was chartered as a non-profit 501C3 with a mission beyond supporting and providing network operational support. There was also a need to have an organization bringing together stakeholders from the private and government sectors to work on the issues impeding interoperability.
The project could also stand up for other independently governed initiatives because it operates with public admission. With a need to partner with the government, it is not made to be an extender of the government's work. Instead, it is a boots-on-the-ground experience in an operational capacity, Yeager explained.
The Struggles of Data Exchange
There are specific building blocks necessary to share interoperable information seamlessly, according to Yeager.
One of these blocks is establishing and integrating standards within health IT platforms. There needs to be specificity and constraints on standards, which gives consistent interpretation and allows systems to exchange information between systems to interoperate.
It took the Sequoia Project seven-to-eight years to mature its standards within existing programs to attain consistency and constraints based on rigorous interoperability tests. In doing so, the program recognized a lack in data value, which they worked to fix by supporting content testing programs and data sources.
The Foundation of 21st Century Cures
After stewarding the e-health exchange and later rebranding from the NHIN, the project was contacted by stakeholder groups wanting to connect networks like the e-health exchange with others in a standardized frame. This model influenced the building blocks for 21st Century Cures.
After four years of implementing guides, it supported the testing program for the Radiological Society of North America. These activities operated under a single corporate entity, Sequoia, pushing the project to create a separation of interests.
A restructuring resulted in three organizations with individual boards, network governance, and management services, she explained.
"The important thing for us to realize is that Sequoia is adept at incubating and launching new initiatives. And so we realized there needed to be a systematic approach to identifying priorities to work on," she said.
This realization led to the formation of Interoperability Matters, a public-private cooperative that assesses the pain points of interoperability.
"We wanted to create a community of practice and spirit of cooperation around that again to help navigate these very complex policy and technical issues, which are really at the heart of what we do day-to-day," Yeager said.
TEFCA and the 21st Century Cures Act
In December 2016, Congress passed the 21st Century Cures Act, a law discussing the need for a government-endorsed approach to promoting interoperable health information exchanges for the nation. Additionally, it pinpointed the need to look at existing components for further enhancements.
Congress charged the ONC to convene stakeholders to develop or support the Trusted Exchange Framework and Common Agreement (TEFCA). The idea was to create a framework that networks could receive a TEFCA-compliant government status by agreeing to the terms of a common agreement. This agreement allows for an enhanced exchange of information among qualified health information networks.
While the health industry progresses by enabling health information sharing, other players interested in accessing and sharing information are not yet participating, Yeager explained.
She believes the government support of TEFCA creates a piece of critical infrastructure that had previously been unrealized.
The Sequoia Project became the coordinating entity (RCE) in August 2019. This allows the project to operate with the ONC under a cooperative agreement, creating an integrated team.
Beyond compliance, there is a need for increased participation in health information networks, according to Yeager. The only way interoperability will work is if there is more network participation.
Another aspect is a willingness to share or request information through networks. However, there are challenges around this, which is why the project works with policymakers to appease concerns about violating HIPAA.
The Heart of 21st Century Cures
The patient is the heart of 21st Century Cures, which is why there is a continual need to make it easier to access information. TEFCA, for example, ensures patients requesting information receive information unless prohibited by law.
According to Yeager, consumers are insufficiently educated about their rights to access information. They need to know what can be done with their information and its consequences. At the same time, the goal is to equip them to use these capabilities.
The challenge is not a technical or legal issue; instead, it is a policy issue dovetailing into the difficulty of patient matching.
Currently, the Sequoia Project is launching a consumer work group looking into the challenges consumers face in accessing their information. The goal is to make this process understandable and promote health literacy.
The Future of Interoperability
Interoperability in the next five years can be game-changing, Yeager explained. As apps and service providers provide capabilities for patients to better access information, she believes it will continue to progress.
As more apps and platforms release and policies evolve, interoperability will continue to gain momentum. Technology-savvy consumers create a demand for information access—advancing the bar for longitudinal records available to the next generation.
Roadblocks of Present Interoperability
While there are many problems surrounding interoperability, Yeager suggests unpacking one at a time.
Data usability is a top issue because low-quality, uncodified data diminishes the value in its end-use. However, it is a long process to define expectations from an end-user perspective.
"I think so much of it is solvable. The data usability one is a heavy lift. It's one that we certainly are going to stay focused on for some good long time," she said.
Patrick Woodard, VP and Chief Digital Officer at Methodist LeBonheur Health, has a mission to transform the system's digital health technology to integrate user-friendly and interactive platforms to expand patient engagement. Woodard shares his perspective on the transition with host Bill Russell.
The Approach to Transforming Digital Health Technology
Methodist LeBonheur is a six-hospital system based in Memphis, Tennessee. It partners with St. Jude's Hospital and has 100 clinics serving urban areas. As CDO, Woodard is tasked with transforming the health system's digital health technology and strategies by integrating user-friendly and interactive platforms and expanding patient engagement.
The timeframe of success is important to define when beginning this process, he explained. Health systems are extremely complex, which means large investments can take time to achieve.
Implementing digital health strategies that will unite industry best practices with real-time, evidence-based care requires knowing what the right platform will be for the foreseeable future. Composable layers at the application or platform layer should be created to implement innovative technologies without additional fragmentation.
Methodist LeBonheur Health wants to be innovative, connect patients to their health, and support clinicians.
"People come to work to do a good job every day, and they don't want to have to fight with the systems that they have. So it's our job to make sure that the platforms are in place so that we can take those kinds of innovative elements and really grow from there," he said.
Prioritizing Projects and Patient Experiences
One thing Woodard appreciates about healthcare is that everything tracks back to patients. While not everything feels like a positive patient impact, a health system's role is to impact patients by reducing anxiety and helping them feel better.
"It's what a health system is obligated to do for the patients in this community," he said.
It is important to prioritize the patient experience because they will not remember what a clinician says or does; patients remember how they were made to feel.
Woodard also emphasized noticing the employees requesting changes because they are the ones who want to enhance the way they are working.
Exploring Digital Solutions
Currently, the system is exploring digital solutions like extending the reach of a health system into homes. Exploring digital applications to extend platforms into semi-ambulatory areas to pre-alert patients and moving towards hospital-at-home care are among two specific areas Methodist LeBonheur focuses on.
The hospital desires to explore consumer relationships on a long-term basis, Woodard explained. A patient's relationship with hospitals is ideally with few encounters over a lifetime. This means hospitals must learn to promote a relationship catering to their needs.
"How are we promoting primary care, ambulatory, and outpatient relationships so that patients feel comfortable not needing to come into the health system or into the hospital," he questioned.
Shifting from Episodic Care
Care is primarily episodic, but Woodard sees it as becoming more continuous over the years. Most times, patients visit a clinic and wait for some time in between for a follow-up appointment.
Health systems can turn this into continuous care and improve patient outcomes. This is key for the necessary evolution of health systems and healthcare delivery, according to Woodard.
Digital Health Advancements for Rural America
Woodard writes articles on rural health care access, stemming from his experience working with rural residents of Nevada.
Thanks to the pandemic, he believes those living in rural America now have greater access to care due to telemedicine. Other technological advancements like rural broadband access also benefit these communities.
There is still a long way to go for augmenting care in rural and frontier environments. People living in these locations need access to care, enabling healthy lives without spending a day traveling to receive care.
The Challenges of Communication and Patient Interaction
According to Woodard, the biggest challenge for health IT professionals is the abundance of good concepts. With many technologies to choose from, systems have to decide if a proprietary platform is the best option. These platforms offer cool technologies and applications but increase the number of supported applications which may not integrate with clinical record systems.
The interoperability layer is a challenge for health systems. Many systems have goals to reduce the number and cost of supported applications and improve the value of investments.
"I think we can create a level of interoperability that will ultimately benefit everybody," he said.
The future is filled with transitions to health assurance, further access to care through healthcare delivery companies, and changes to traditional providers through partnerships. Stephen Klasko, Executive in Residence at General Catalyst and former President and CEO of Jefferson Health, shared his perspective on how these elements are integral for the future of healthcare.
The Importance of Health Assurance
According to Klasko, health assurance is transitioning from the either-or healthcare model and stopping the patient mindset.
"97% of people in this country do not wake up and say, 'I'm a patient...' They might have one of many chronic diseases, but they say, 'I'm a person that would love to be able to thrive without health getting in the way,'" he said.
Seeing hospitals advertise themselves as patient centers frustrates Klasko because people are more than patients. People with chronic conditions do not want to live in an office. Rather, they want an invisible friend alongside them so they can have a normal lifestyle, he explained.
Transitioning from the Sick Care Model
When health systems call themselves patient-centric, they pigeonhole themselves by communicating patients are cared about until they are discharged. The health industry lives in a sick care patient-centric model, which is the wrong approach, he explained.
When it comes to the future, the answer for many is increasing data. However, data does not go beyond what happens in the hospital, and stores like CVS hold data about the person that hospitals lack.
In the future, Klasko hopes hospitals are not well-known, since it is where sick people go. Currently, hospitals are defined by where the sickest patients go back to, he explained.
"When we fail to keep people healthy, it is partly what's wrong with American health," Klasko said.
The Myth of the U.S. Health System
There will be a break in the healthcare system, Klasko explained, because it cannot keep spending more money.
"We have to get over this myth that we have the best healthcare system in the world," he said.
The United States' health system lacks progress that other nations already possess, and this is because hospitals are paid to have people come to the hospital.
"It's hard to get somebody to do something when their salary depends upon them not doing it," he added.
With this in mind, Klasko believes some things will not work in the country's hospitals because it is part of an impossible system promoting the sick care, high fixed-costs model.
The Need for Strategic Partnerships
One way this can change is by acquiring a Medicaid or Medicare advantage insurance company. While CEO at Jefferson Health, Klasko implemented this, which allowed the system to look at preventative measures rather than just treatments.
The greatest source of bankruptcy in America is health-related costs. Pairing this with 80.5% inflation, Americans are looking for relief. Klasko believes up-and-coming CEOs, strategic payer-provider partnerships, and the frustrations of American consumers will shift the healthcare system into a new health assurance model.
Klasko is optimistic for the future because the future doctors, nurses, and healthcare workers will have a mindset for making things more efficient.
The Role of Healthcare Delivery Organizations for the Future
As Amazon, Walmart, and others enter the health industry, it presents increased access to care for much of the country. These services may act as an intermediary and direct consumers toward care.
While accessibility through technology is important, trust is above this, according to Klasko. This was exemplified with Google Health when patients were less likely to trust the company with their data. It was a bridge too far, he explained.
Companies like Amazon Care and Transcarent offer home health services, which disrupt the healthcare system. This allows for greater access to healthcare and flexibility in receiving care.
Companies like Walmart offer further accessibility with its stores, which is competitive with Amazon's at-home services.
Walmart, for example, has approximately 100 million weekly visitors, allowing for easy access to health services. This is why Klasko sees the company as a future player alongside Amazon.
The key to progress resides in partnerships between traditional healthcare and providers with these newer players in healthcare.
The Death of the Traditional Provider and Partnership Models
Some say that the role of the traditional provider is dying as it becomes harder to bridge the gap between providers and delivery companies entering the industry. However, Klasko does not believe the claim to this extent.
The riskiest thing traditional providers can do is nothing. It is a risk to focus on inpatient revenues and compete with neighboring providers, he explained. The future lies within partnerships and thinking toward the future.
"If you're unwilling to be with the future, if you're unwilling to do any of those things, then your patient won't be with you," he said.
He is optimistic that continual progress with social determinants, predictive analytics, natural language processing, and at-home care is the right area to focus on for the future.
After a career working at well-known companies like Geisinger and Google Health and currently serving as the President and CEO of Cerner, Dr. David Feinberg shares his unique technology lens regarding healthcare. Dr. Feinberg discusses the influence technology can have in improving patient and clinician experiences with host Bill Russell.
Eliminating the Waiting Room
Dr. David Feinberg is driven toward making care better for everyone. Working a significant portion of his career in technology, he believes it is a potential tool and platform for this to happen.
His focus is to eliminate the waiting room. This includes the anxiety of access, communicating in ways patients understand, and making care accessible overall.
Inertia, or forces, keep the healthcare industry from reducing waiting room times and the overall connection with patients. However, the opportunity presented itself for an eliminated waiting room during the pandemic.
A new curve appeared in telemedicine where people realized a fundamental problem with the current health system. Dr. Feinberg explained that the present system is built around providers instead of consumers. When the system favors providers, more patients are within a waiting room, so a doctor's time is not wasted.
On the other hand, from a consumer standpoint, a system provides care 24/7, and information is accessible to patients.
Google Health and the Pandemic
During the pandemic, Dr. Feinberg was leading Google Health's efforts. From impressions, the team learned that people were looking for information on the virus early on. From that, they sought to provide accurate information that was not authoritative yet understandable. This effort could have a dramatic effect in saving lives, he explained.
In partnership with Apple, his team worked to create exposure notifications that took off worldwide. This brought a dramatic decrease in mortality. During a health crisis such as this, it became clear that access to information as consumers was integral.
With 15% of the 20 billion Google daily searches being health-related, the search engine proved to be a pivotal resource for the country navigating the pandemic.
Geisinger's Proven Care Guarantee
Since his time at UCLA, Dr. Feinberg has worked toward patient satisfaction, where he helped the health system adopt this focus. Previously a place where two out of three patients would not recommend UCLA to a friend, after focusing on patient experience, the system shifted from the 28th to the 99th percentile.
The system flipped patient opinion by adopting the mission of healing humankind one patient at a time by alleviating suffering, promoting health, and delivering acts of kindness.
Dr. Feinberg took this experience with Geisinger and helped the system adopt its original money-back guarantee on specific procedures. The system holds care pathways where reinfection rates are calculated and having the surgery again is covered.
Proven Care is a no money-back guarantee on any part of a patient's experience with no questions. Through an app, patients can leave feedback about their experience and will be reached out to make anything right by staff.
"It was incredibly worth it to be able to refund money to people who we didn't do right by and learn where we did right. But we also were learning where we're doing really well," he said.
Removing Barriers in the Community with Healthcare
According to Dr. Feinberg, healthcare accounts for 20% of overall health. The other 80% revolves around a patient's zip code and genetic code.
In his work with Cerner, he sees how healthcare is delivered worldwide. For example, doctors can prescribe opera in Sweden because they combine social and medical care.
"If you're in a value-based situation where you're responsible for the outcomes of patients, you start thinking about the things that drive better outcomes. Things that drive better outcomes are not just making sure they don't get an infection during surgery, but figuring out how you can avoid surgery altogether," Dr. Feinberg said.
Transitioning to a value-based mentality means that health systems no longer should treat a patient's immediate physical need but also ensure they don't return soon. This is where considering other influencers of health outcomes like transportation, food, and loneliness is essential.
Prescribing Change to Electronic Health Records
Acknowledging the need for people to access healthy, nutritious food and transportation are essential factors Dr. Feinberg wants the United States to implement.
By ensuring people have these necessities regardless of their background, he believes the healthcare costs in America would decrease by 50% overnight.
"It would be the biggest boom we've ever had in our economy because a lot of that would then go to wages, and everything would get better," he said.
Half of the disorders physicians treat are lifestyle disorders due to patients not readily having these needs met.
Improving the Clinician Experience in Healthcare
Cerner's primary focus is improving usability for clinicians. There is a need to dramatically reduce the time nurses spend looking for supplies or at their terminals.
Dr. Feinberg and his team pose the question of how technology can be used to help clinicians complete important tasks at the bedside as opposed to at a terminal. Improving product usability is Cerner's top job.
"I don't want to go incremental. I want to go leapfrog and really change how we do it," he said.
Using Records for Non-Clinical Needs
During the pandemic, clinicians struggled to find patient charts because they were physical copies locked in offices. Cerner has digitized records and is now working to make them usable for non-clinical needs.
He explained that disparate data sets need to be given back to people so they can make actionable decisions. By collecting larger pieces of data, clinicians gain insight into helping patients.
Is Healthcare Too Hard for Big Tech?
Responding to recent headlines that healthcare is too hard for big tech, Dr. Feinberg believes that Google is a healthcare company in many ways. For example, a large percentage of patients take time to research on Google before going to the ER or starting a new medicine. Google is also moving records to the cloud-like other health systems like Oracle, Microsoft, and AWS.
"Healthcare to me, fundamentally, is people caring for people, and technology is a tool," he said.
While tech companies try solving health through apps, it does not work on their own. More than this, it is about connecting with people, communities, and families, according to Dr. Feinberg.
Tech companies mess up when they see health as only a technology problem and negate it as a human problem.
Mark Cuban's Cost Plus Drugs Company is a Pharmacy Benefit Manager (PBM) disrupting the pharmaceutical industry by solving patient equity problems. Founder Mark Cuban outlines the difficulties in prescription medicine and how Cost Plus Drugs cuts out the middleman to provide safe and affordable medicine for Americans.
Patients are Getting Shortchanged
In a system where patients are supposed to be protected, there is no protection, certainty, or transparency. The patient is left out of the equation as payers and providers align interests financially.
In Cuban's mission to provide the lowest prescription costs, Cost Plus Drugs deals directly with manufacturers and sells straight to consumers. This streamlined approach partners with True Pill and does not offer things like rebates, contracts, or insurance.
"We have one simple goal, to be the lowest-cost provider of drugs, period. You're not going to get bells and whistles," Cuban said.
The Equity Problem
The company primarily chooses drugs offering bioavailability and impact. With a focus on equity, these are necessary drugs and hard for people to afford. Cost Plus Drugs first focuses on medications often in shortage rather than drugs with the highest prescription rate.
Equity for American patients needing transparently-priced drugs is the company's primary purpose. To Cuban, it is criminal for people to choose between rationing drugs, paying rent, and having other necessities.
"This is an equity problem where not everybody has equal access to drugs. Not everybody has a great job with a great insurance program where they don't have to worry about it," he explained.
Patients no longer need to navigate co-pays and medication deductibles while using Cost Plus Drugs. Instead, they can freely navigate the company's website, where pricing information is provided.
Cost Plus Drugs Offers Price Transparency and Savings
Cost Plus Drugs shows drug pricing on its website, offering full transparency of what patients can save by purchasing through them. The price differences are significant, with some cancer medications offering over two-thousand dollars of savings.
While customers can find lower prices than the reference prices used in cost comparisons, it requires research and jumping from pharmacy to pharmacy to find, Cuban explained. Even after receiving a lower cost this way, the same price is not a guarantee in the future.
Cost Plus Drugs provides consistently low prices and plans to further lower medications as possible. By forgoing a middleman, the company offers these low rates plus an additional 15% charge, according to Cuban. Price breakdowns are visible for each drug online, allowing customers to decide with all available information.
Taking out the Middleman
Cost Plus Drugs fulfills medications through Truepill and manufactures with third-party relationships. The goal is for the company to manufacture the drugs independently. A facility in Dallas, Texas, is currently in construction, which Cuban hopes will be complete by the end of 2022.
As a PBM, the organization deals directly with unions, self-insured companies, and hospitals. While some managers have become vertically-integrated organizations that control high retail prices through overseas entities, the goal for Cuban is transparency.
"By being a PBM that's transparent–by being a retailer that is transparent–we eliminate all the uncertainty," he said.
Changing the Payer System
Currently, insurance is not accepted at Cost Plus Drugs, as it significantly adds to the cost of drugs. Instead, Cuban's company offers a cash model.
Looking at the profits from Medicare and medical loss ratios, insurance companies have no direct incentive to lower rates and keep hospitals charging more, Cuban explained.
Even with recent laws requiring online prices, pricing dramatically changes between insurance programs. This inconsistent payer system is something Cuban is changing.
"That is absolutely insane. We won't work with insurance companies unless they change how they do business," he said.
Fitting the Business Model with Health Providers
Health systems and providers want cheaper drugs, Cuban emphasized. Not only does this make it easier for providers, but it also alleviates additional administrative costs.
A red flag for the cost of healthcare is administrative costs. New contracts are required each time providers join a network, and renewals include additional fees. Beyond this, the payers gain an increased ability to deny claims, which is challenging for providers.
"By working with us, we simplify that and minimize the administration costs. So it's cheaper, easier for the provider, and cheaper and easier for the patient as well," Cuban said.
Cost Plus Drugs is Disrupting the Industry
Cuban explained that capitalism is about creating businesses for rewards and is not always about maximizing cash profits. With his capital as an entrepreneur, he sees meaningful reward in disrupting the pharmaceutical industry.
The mission of Cost Plus Drugs differs from other billionaires' attempts to solve problems within healthcare. With capital upfront, there is no need to raise money, allowing the company to do things the way it wishes.
"We're not trying to fit in, and it's not about how much money I have in my wallet. It's really just our approach," he emphasized.
After several years of working towards the launch of costplusdrugs.com, there has been a significant success. The proof is in the results from customers and patients.
Patient Successes
When patients struggle, they often talk online to other struggling patients. Patients are the greatest advocates for Cost Plus Drugs, as they recommend to others to check their website's prices.
The company grows in popularity as customers are relieved to know better than what insurance companies tell them. This, for Cuban, is the only relationship the company needs.
People lacking the finances to afford life-saving medications will look to every resource they can. Cuban desires to reduce the stress of these patients as much as possible by consistently providing fair prices. As the company continues to expand, it plans to add more medications to address the equity issues affecting patients.
Proximie is a global company with a team of over 140 people supporting over 90 countries and 40 device manufacturers. Dr. Nadine Hachach-Haram, Proximie Founder, Faculty Singularity University, TED Speaker, and surgeon, shares the company's mission to change and disrupt surgery rooms across the world.
The Genesis of Proximie
Before Dr. Nadine Hachach-Haram was the founder of Proximie, she had a passion for helping others. Exposed at a young age to the fragility of life while raised in postwar Lebanon, Dr. Hachach-Haram questioned the purpose of her life.
"It exposed me to things that probably most teenagers aren't exposed to. And that made me think about what I want to do with my life? What meaning or purpose do I have by being on this earth? It was very much around helping people have a better quality of life," she said.
Choosing a career in reconstructive plastic surgery, Dr. Hachach-Haram continually involved herself in delivering care to more people.
In 2014, after involving herself with global health and device companies, she was left frustrated with variability in patient care and the analog environment in healthcare.
"I started to imagine this world where you can almost imagine it digitally connected. A pipeline connecting operating rooms and turning these once analog and undigitized environments into connected, collaborative, and intelligent environments. And perhaps by creating this pipeline that connects all these rooms and this expertise, we could find better ways to connect, collaborate, and activate knowledge and information in a meaningful way," she said.
Use Cases in a Digitized Environment
Dr. Hachach-Haram approached the digitized environment with her surgical background. She understood the need to provide immediate value for clinical teams. Telementoring and teleprompter-proctoring were the first critical use cases.
Proximie works on cases across the United States' coasts daily. The company also has doctors supporting work in countries like Ethiopia, Kenya, Brazil, France, Italy, and more.
Now in operating rooms, she mentioned that people are unlocking many new use cases. Medical schools utilize the tool to train students and provide more surgery access. Hospitals are also working alongside Proximie to optimize their efficiency.
See One, Do One, Teach One
Surgical training is designed around the idea of seeing, doing, and teaching, according to Dr. Hachach-Haram. However, this method also presents flaws in the system. When people learn through stores of training and experience, there are learning curves and challenges.
Learning through apprenticeship presents a natural learning curve, which is challenging to track or assess. While there is a significant evolution in how surgical training assesses competency, validation, and accreditation, she believes there is a lot left to do in the digital environment.
"My mantra has always been that we need to eradicate that concept...It should be a continuum called 'Prepare, Perform, Perfect' because it doesn't matter if you're a medical student, intern, resident, or even a surgeon at the top of your game. You will go through that journey because surgery evolves, new techniques come out, and new devices come out on a weekly, daily, and monthly basis," she said.
The learning cycle continues for those in medical careers, so there must be an environment to enable this preparation. Proximie presents opportunities for clinicians to join live cases in real-time, look at equipment utilized, or review past cases in a video library.
When it comes to performing cases, Dr. Hachach-Haram sees it as an opportunity to be beyond a moment in time. By recording cases, surgeons can later review their performance. This creates an environment where surgeons can give feedback to peers.
Proximie is More than a Telecommunications Engine
While Proximie is a telecommunications engine at its core, it is much more than that, Dr. Hachach-Haram explained.
The system contains a high proprietary video communication layer designed to optimize video and audio performance and direct and ingest direct video feeds. An additional layer of this experience within augmented reality allows a more immersive interaction. She mentioned that with such a robust system, even the UK military is a customer.
Proximie features a whole user journey around surgical instances. Compared to video conferencing platforms like Zoom, it is designed for surgical operating rooms and integrates with any operating hardware.
The platform approach allows Proximie to partner with third-party software to further enrich the operating room environment in meaningful ways.
Unlocking a Long-Term Value Chain
Proximie often works in partnerships and licensing with health systems and hospitals. The company does not charge per minute or use like other telecommunication platforms. Prices are instead based per room each year to encourage as many people as possible to access the resource.
With this solution, health systems can deliver high-quality care to patients at lower costs. This is meaningful for both providers and patients and unlocks a long-term value chain.
In cases where remote providers in the United States are looking to up-skill surgeons for better care, there is an immediate value-added by reducing travel times, carbon footprint and delivering care to patients.
The partnership between Intermountain Healthcare's Castell Health and Arcadia has united technology and operations to elevate value-based care performance.
As part of ongoing HIMSS coverage, David Dirks, interim CEO of Castell Health and VP of Strategy for Intermountain Healthcare, and Michael Meucci, COO of Arcadia, sat down to discuss activating healthcare data supply chains.
Compounded Data Growth Rates Continue to Grow
By 2025, the compounded annual growth rate for healthcare data projected to be 36%. With increased needs to handle data, this percentage speaks to its power and of those accessing it.
"Data is power, and the people who own the data are going to win the competitive race," Meucci said.
With a shift to remote patient monitoring, outpatient at-home care, and telehealth, there is an explosion of information. However, not all data is good or necessary, according to Meucci.
Castell Health and Arcadia: Fundamentally Changing the Health Industry
Dirks explained that it is important to look holistically at a patient, not just data produced from a healthcare perspective.
Castell Health is working to fundamentally change the perspective that healthcare must move from being reactive. An example of this is primary care physicians not waiting for problems to arise but starting each day thinking of who they should see.
Knowing who to see takes a different approach to data and analytics. Both healthcare and social determinant data must combine to create change, Dirks mentioned.
By using analytics and holistic knowledge of patients, physicians can align treatment with determinants--bettering the care patients receive.
Dirks explained that Castell Health is not using the data supply chain to load as much data as possible. Rather, they start with an end goal in mind and align data assets to inform and make decisions.
Liquidating from Interfaces to Real-Time Data Models
Traditionally, interfaces were necessary, Meucci explained, but now there is a movement towards more liquid data. This is where Castell Health and Arcadia enter to become innovators around data. Advancing models that access data lakes and normalize data in real-time eliminates the need to go through the protracted process through interfaces.
According to Meucci, Castell activates their data supply chain by treating outputs like products. Normally, deliverable data like readmission rates are utilized, but there is a need to give rates into the hands of someone who can act.
"That's one of the areas that Castell has done a really nice job in--building these assets in their workflows of the people who could impact change and consistently maintaining those and evolving those as their performance evolves," he said.
Arcadia Pushes for Informed Workflows
From the beginning, Castell makes conscious decisions to direct and inform workflows by data and analytics. This allows for the greatest impact on populations efficiently using minimal resources.
Arcadia has been a critical part of Castell's understanding of the components needing to come together, according to Dirks.
"In order to inform that workflow at every point in time, we couldn't just do that on our own. It takes a lot of work to make sure not only that you're able to get all of that data in, but that people trust it and you can deliver it at the right place at the right time, in the hands of the right person," Dirks said.
This is the approach taken for the data supply chain, as it must inform the work being done.
Supply Chain Agility and the Pandemic
During the pandemic, Castell and Arcadia worked together to discern those most likely to die from the coronavirus. Using Arcadia's data reference set of 150 million people from three of the earliest cities of the outbreak, the team built a machine learning model.
As the team monitored symptoms the CDC reported mirroring positive cases, the model continued to build. It continued to optimize with feedback, making the model smarter. This allowed for outreach programs to be developed where at-risk patients could ask questions about the virus.
Care Traffic Control Center at Castell Health
Running a care traffic control center is comparable to air traffic control, according to Dirks. With visibility of events informed by data and analytics, Dirks directs people to the appropriate place.
Real-time insights--layers called triggers or signals--inform Dirks with knowledge of both the healthcare system and of individual members and their primary care physicians.
Combined, it marries everything together, according to Dirks, to effectively meet member needs. Data points inform the protocols and workflows at each point.
Disrupting Traditional Healthcare
Starting 10 years ago, Castell Health began with a plan to transform healthcare. This accelerated since Dr. Mark Harrison became CEO, Dirks explained, and realized traditional ways of treating patients within hospitals need to be disrupted.
"It's way too costly. We're treating illness rather than understanding how do we keep people well and how do we keep them out of our hospitals," Dirks said.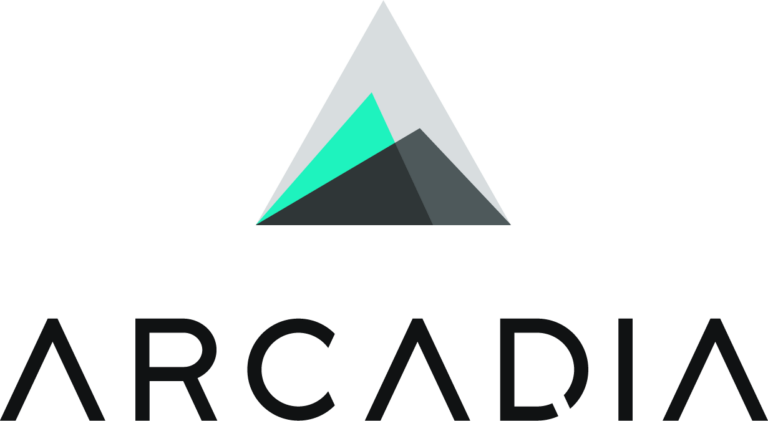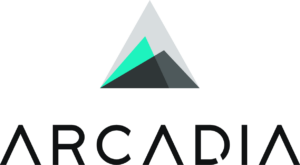 Disruption was not as effective in the 23-bed hospital system, so there was a restructuring of the organization. There is now two divisions: community-based care and specialty-based care groups.
Community-based care keeps people well and out of hospitals while the specialty group provides care with convenience and flexibility.
"We Want Hospitals Out of Business"
Castell Health takes the goal of keeping people healthy through proactive care seriously. According to Dirks, the organization looks for ways to put hospitals out of business.
"The best possible scenario for us is that we never need another hospital again because that means people are healthy," he said.
By making this separate component of the business where they aligned finance, incentives, and innovations to a non-traditional model, there is a significant transformation.
At Intermountain, there is a goal to leverage digital and virtual tools that meet people wherever they are while giving the best possible care. Castell has made large investments in its digital front door, Dirks commented, which is necessary for the interaction.
Dirks shared Castell Health is investing in convenient, cost-effective care delivery models in ambulatory settings for patients needing brick and mortar care.
The Hospitals of the Future
Future hospitals will look very different because almost everything within its walls can be done at home, according to Dirks.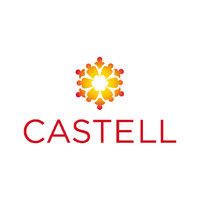 Patients traditionally acute can effectively receive care in home-based settings, which Dirks hopes will continue to grow. He expressed that he expects increased levels of convenience, and quality while keeping costs low by leveraging tools and assets.
Understanding individual patients and their needs and holistically tailoring an approach is a strategic imperative at Castell Health.
"Equity is important because, if I can understand each individual and their individual context and deliver them a set of tools that helps meet their health needs, then just purely from a strategic perspective, I win right now," he said.
Dirks explained this approach is profoundly strategic and great for society, as everyone gets the best care.
"The only way I can understand people at that level and tailor those services is if I have a very effective, high-performing data supply chain in order to inform that," Dirks said.
There is a need to expand AI data quality and radically revise EHR adoptions for the future of healthcare, posited Dr. John Halamka, President of Mayo Clinic Platform,  as he shared the challenges the healthcare industry faces with AI and EHR innovation and the next steps for innovation.
The Challenges Facing AI in Healthcare
According to Halamka, AI has a credibility problem in healthcare. Physicians do not know if data was developed on people like their patient population when buying an AI algorithm. There is a lack of credibility when there is no understanding of an algorithm's utility, bias, or likelihood of fulfillment. Halamka suggests addressing AI transparency is necessary for physicians to have algorithms that fit their patient populations.
Halamka supports useful AI testability. He explained how it can ensure transparency and requires AI to fit specific purposes. There is a need to build a national and international framework for this testability, enabling any dataset or algorithm to come together in evaluation.
Explainability is a key aspect of AI and comes with a lot of debate. However, most algorithms are probabilistic, multi-tiered mathematical equations without easy explainability, so this aspect may not be attainable.
Who Develops Algorithms?
Algorithms come from various sources like academic health centers, companies, and big tech. Academic centers are usually based on their internal data and use, while companies are creating algorithms within a monetized bubble to provide value-generating services across large populations.
Currently, the industry sees government academia and industry stakeholders producing AI algorithms, but there are no national guidelines or guardrails for how these processes move, Halamka explained.
As developers continue to create new algorithms, he emphasized the need to accompany advancements with guidance.
The Problem with EHR Data Sets
Data variability within communities must be addressed when using EHR data. When data sets do not adjust to population sets, applications present errors. According to Halamka, there are three specific problems with EHR data sets.
The first of these is the fidelity of the data. When constantly writing unknown data elements into workflows, there is a concern with the accuracy of the recorded information.
The granularity of data elements is a challenge regarding race and ethnicity. For example, categorizing an individuals as "Asian" rather than noting a specific country of origin would result in a less accurate algorithm.
Another concern is creating significant amounts of noise in the EHR data signal. After recording through scripts and templates, it can be hard to separate the signal from the noise in algorithms, Halamka explained.
EHR is the Perfect Storm
According to Halamka, while EHR has aspirations to be a platform, it is evolving as a transactional system. With FHIR and CDS Hooks, various aspects of interoperability, and information blocking tools, there is an ecosystem of partners at its core contributing and using data for novel purposes.
Policies primarily drive EHR like 21st Century Cures Act, yet policy change is far-reaching in forcing players to take this next step. Halamka describes this situation as the perfect storm for innovation to align technology, policy, and culture.
Developing FHIR, APIs, restful transactions, and various policies are necessary. However, there is also a need for demand–a cultural expectation for value and utility.
"I think we are approaching a point where there are enough apps and algorithms; maybe even your insurer will offer you a discount or special benefits if there are certain kinds of data you contribute...When that cultural change occurs, that is what is going to get us adoption," Halamka said.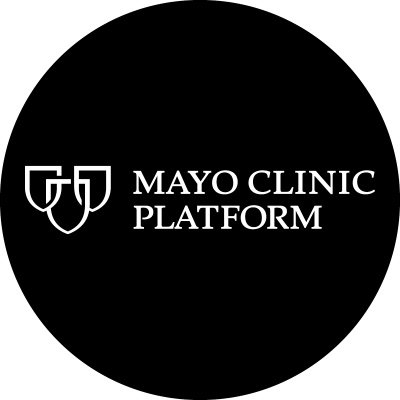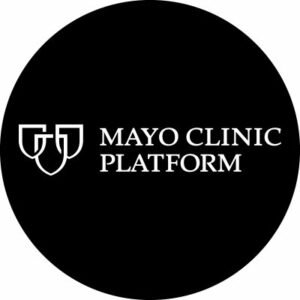 The Future of EHR and Collecting Data
Systems can be engineered to achieve a specific result. In the Meaningful Use era, Halamka recalled physician burnout due to emphasizing population health. The system required physicians to record 141 pieces of information while simultaneously interacting with patients. This is the result the system was engineered for, he explained.
Currently, EHR has FHIR interfaces and increased decision support, but it is not enough. There is a need for a complete paradigm shift for recording medical records. Using NLP and ML for human transcribing deep conversations into discrete data elements is not enough, he emphasized.
One of the challenges for this EHR rebuilding is regulatory complexity. There are requirements to ensure data, prevent treasury fraud and abuse, and provide meaningful use. Despite extraordinary strides in ambient listening and natural language processing (AML), it is difficult to comply with the current regulatory framework.
"It'd be tough. We have to take a careful look at what we want to achieve and engineer what we want to achieve. That'll require regulatory change," he said.
Now that there is market acceptance for EHR adoption, a radical revision of how it works is the next step, Halamka explained.