Epic Test Automation
THE NEED
With a full-time team of 10 quality assurance staff members responsible for all manual testing, Novant Health was looking for a better way to test its Epic system and existing infrastructure. Because the team was not certified or trained in Epic, they relied on Epic application teams to write manual scripts that they then executed.
The health system needed a test automation approach that would reduce resource allocation in this area and increase its testing scope. Novant decided to partner with SureTest to benefit from their market-leading Test Automation Solutions offering.
THE SOLUTION
For the phase one deployment, to reduce the time to value and increase the initial ROI, SureTest worked with Novant to identify and recommend up to 10 key workflows for each of their implemented modules in Epic. The result was 9 test case scenarios that included over 100 individual end-user workflows covering their most frequent and impactful testing scenarios to drive the highest value possible on their quarterly release upgrades.
In addition, SureTest:
Converted captured workflows into automated scripts

Validated automated scripts (workflows) with Novant application teams

Deployed automation testing software within Novant's infrastructure so they can schedule or run scripts ad-hoc.
After the initial workflow capture, Novant took on a full version upgrade from Epic that included a major user interface design change. This presented a significant "look and feel" gap between the recorded workflows ad the live EHR system that would need to be closed during script development.
Because SureTest's team has deep Epic expertise and experience, they were able to incorporate the changes and close the gap with minimal engagement of Novant staff resources. SureTest accounted for all changes related to the version upgrade during script development before the final validation review.
Following deployment, SureTest maintains automated scripts to match both Novant's workflows and changes within the EHR, thus helping Novant realize continued benefits over time from Test Automation. The SureTest Automation Solution also allows the health system to take advantage of Epic's quarterly releases and upgrades. SureTest works behind the scenes —testing and addressing technical changes and bug fixes.
Other ongoing activities include:
Continuous smoke and regression testing of Novant's core workflows

Daily maintenance –testing scripts, validating changes, and updating as appropriate. Including support for the constant stream of COVID-related changes in the system

Provide documentation on test automation - logs of coverage, dashboard, etc. from eggplant manager

Continually collaborate with Novant to expand their automation footprint to include other Epic applications as they are implemented
THE RESULTS
By partnering with SureTest for Epic Test Automation, Novant significantly increased the efficiency and reliability of its testing process. This automated approach:
Eliminated hours and days needed to tediously re-create and fully document potential system "bugs"

Reduced the cost and time to acceptance of new releases by cutting back time required from analysts and shortening the Command Center's duration

Minimized disruption and burden on clinicians by reducing or eliminating time away from regular duties

Improved user satisfaction and adoption by easing testing burden and identifying system issues early on

Ensured testing scripts and major workflows remained up to date and added value not only to the testing process, but training and other areas

Decreased testing delays when analysts were unavailable

Reduced time to run test scripts by an average 91%

Reduced labor to run test scripts by 100%
Today, SureTest has automated 125 individual end-user workflows, or 60% of Novant's Epic scripts, and anticipates nearly 80% automation completed by year-end. Assuming four release upgrades per year, Novant will experience an estimated time savings of 29,200 testing hours annually. Using automation, Novant increased its rigor to run core scripts daily, ensuring that all workflows are thoroughly tested well before upgrade events.
KEY TAKEAWAYS AND BENEFITS
SureTest's test automation program allowed Novant to test more, with fewer people, and in a shorter amount of time. Here's what the Novant team had to say about this streamlined approach:
"You mean to tell me we that we never have to manually register a patient again? Awesome!"

"In 10 minutes, a major EHR upgrade core (functional) automated test script was complete. The result: 20+ complex integrated scripts automatically updated in just seconds!"

"One of the best parts about SureTest's test automation program is that it doesn't require our manual scripts to be up to date, or our workflows to be well documented. We started quickly and saw benefits in a matter of weeks."

"A complex automated integrated script now takes 18 minutes or less per day to run, pausing overnight for system processing. It used to take 23 hours of labor across four days!"
See the official release from SureTest: SureTest - Novant Case Study
More about SureTest solutions: SureTest Test Automation Infographic
Find more information about SureTest today and look for their booth at ViVE 2023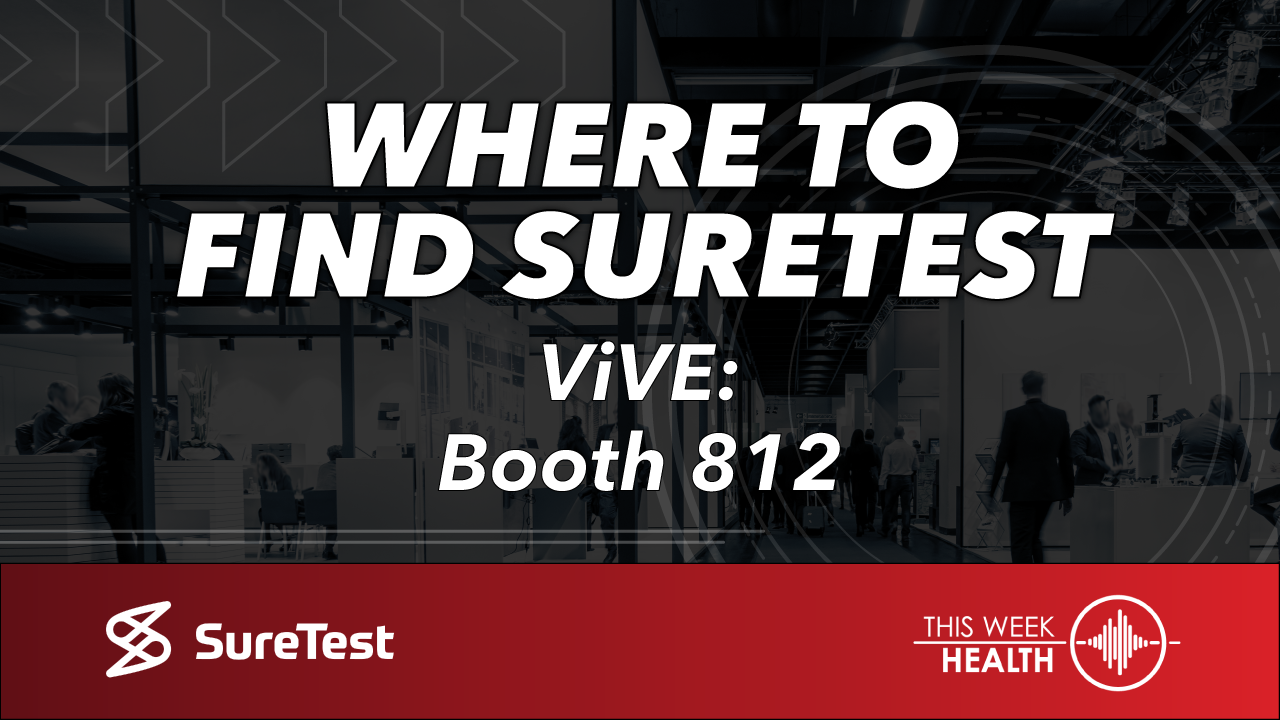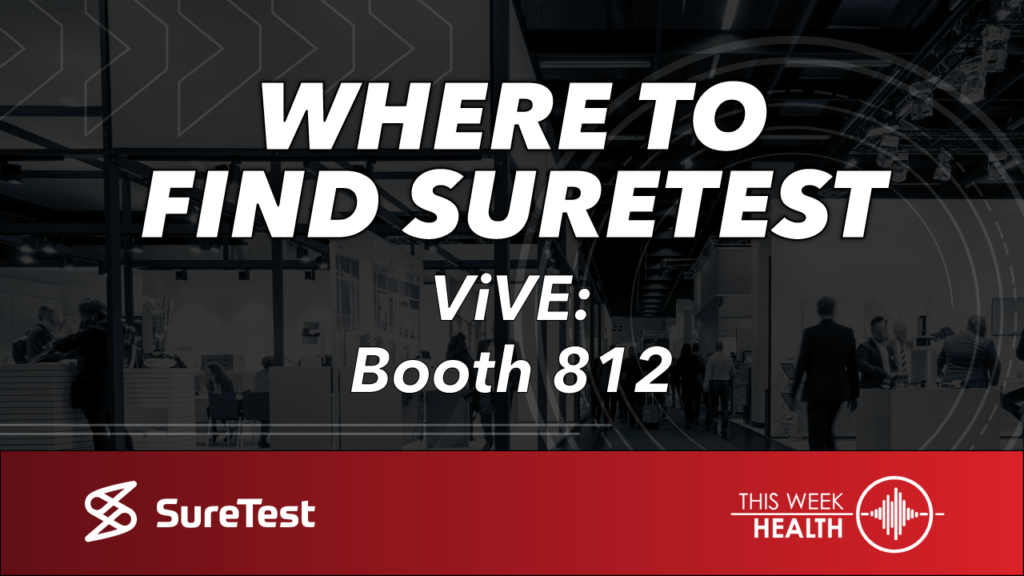 Health systems handle enormous amounts of data daily; by one estimate, about 30 percent of the world's data volume comes from the healthcare industry, and that's expected to grow over the next few years.
The future of healthcare will require better access to data than it has needed in the past. Data-driven insights and action are required as patient expectations evolve and reimbursement models shift.
For healthcare organizations to stay agile and meet patient demand, they'll need modern data platforms to face today's problems and plan for the future. If an organization doesn't have a solid modern data platform and the ability to use that data, it's steering a ship without direction, a destination, or even the knowledge to navigate.
Healthcare organizations need data to understand where they've been, what needs to improve and to forecast where they're going. A modern data platform involves modern modular technologies; hybrid cloud or cloud capabilities for scalability and flexibility; data governance; and updated approaches to managing data, such as a DataOps.
Why Healthcare Organizations Should Choose a Modern Data Platform
Recently, a healthcare organization reached out to me to discuss how it could modernize its approach to data and best manage its data needs across the organization. Turning to a modern data platform that can systematically pull in data from varied sources could help that organization break down silos and open insights across departments, from supply chain to clinical. All areas of a healthcare organization can benefit from an improved, agile and well-governed data platform from which data can be quickly and securely shared.
A significant driver for this change is the shift in healthcare from a fee-for-service reimbursement model toward value-based care. Insights and actions derived from data help clinicians understand whether their treatments improve a patient's health and provide a continuum of care rather than discrete, one-time services.
DIVE DEEPER: Discover the importance of having a modern data platform.
Another driver for change is the industrywide initiative to achieve the Institute for Healthcare Improvement's Quadruple Aim, including improving clinician wellness. Data and analytics are meant to support and enhance clinicians' experiences, not hamper them.
So, when should a healthcare organization change to a modern data platform? Internal and external feedback can help guide the decision.
Internally, departments may already express dissatisfaction with their current data and analytics capabilities. Perhaps the emergency department cannot make quicker decisions because it lacks real-time insights into bed capacity.
Externally, an organization can reach out for third-party input from technology experts and consultants to assess its current ecosystem and make recommendations based on the organization's hopes to achieve.
What's Next for Data Platform Modernization in Healthcare?
Healthcare systems don't have to reinvent the wheel; they can learn from the experiences of other providers, other industries, or expert partners. Progress has been made over the past several years that lays out a blueprint for modernizing a data platform and leveraging the cloud most effectively.
If a healthcare organization is ready to move forward to a modern data platform, it first needs to gauge its status on cloud adoption. It can be difficult for a healthcare organization to jump into modernizing its data platform unless leaders decide that the data platform will be the driver for leveraging the cloud more.
READ MORE: What is master data management, and why is it important for healthcare?
If an organization has already taken steps to leverage cloud capabilities for its electronic health record (EHR) system or financial data, it's in a better position to adopt a modern data platform. Starting from zero will delay adoption, especially since security, privacy, and compliance teams need time to plan for business continuity and personnel training.
Healthcare organizations should also consider their EHR data capabilities and how that could impact their future data platform. Will they leverage what the EHR vendor provides or build a new platform? Instead, they can leverage what their EHR vendor has and look to augment with other technologies. That's the best practice now, regardless of EHR capabilities: Leverage what the EHR vendor provides and move toward modernizing overall.
A healthcare organization that has its data together, organized, and understood in a modern data platform can help build a better future. This is no longer just nice to have; it's critical for any healthcare organization's long-term success.
Please join the discussion on Twitter by using #WellnessIT.
Want to Hear More?
Sign up now for our webinar: How to Modernize Your Data Platform in Healthcare: The Right Fit for Every Unique Health System. 


Adopting new technologies for the best future in patient care
Healthcare has lagged behind in adopting new technologies due in part to a lack of buy-in from staff, resistance to adopting anything new, and associated high costs and budgetary constraints. That all changed when healthcare faced a global health crisis.
The rapid adoption of tools and technologies became necessary to continue treating patients and ensuring uninterrupted clinical care. With that door now wide open, Sirius Healthcare is redefining the patient room with Patient Room 'Next' (PRN). PRN is an adaptable, agile, and fully integrated model for healthcare environments that improves the quality of care and the patient experience—regardless of where care is delivered—by:
Augmenting important real-time patient information into care processes
Improving caregivers' efficiency by reducing or removing complicated interactions with technology
Reducing patient-invasive touch without reducing care and personal interactions that increase satisfaction
Engaging the patient and family in a way that reduces mental stress and improves satisfaction with care
Allowing care to flex into alternate areas as needs arise and change
This approach is delivered through a combination of machine vision and audio, data intelligence, machine learning, touchless sensors, just-in-time data, and sensor-generated information to deliver real-time insights into each patient's state and well-being, vitals, appropriate movement, and the overall environment surrounding the patient. And it is all implemented in a way that makes PRN and its technologies private and minimally invasive.
How PRN leverages technology to create a pro-active care approach and next-generation healthcare solutions:
Automatically documents EHR information to create alerts and guide workflows
Provides beat-to-beat patient data
Uses smart machine vision and audio to collect specific treatment information without privacy infringement
Uses content engagement to inform, entertain and guide patients and family
Enables limited- to no-touch monitoring with advanced sensors
Identifies patient area infrastructure needs to support the future
Understands a patient beyond a specific encounter
Manages a patient's life cycle of care outside hospital walls
Delivers options for care beyond traditional venues
PRN is making systems and technologies seamless, discreet, and more efficient, leaving healthcare workers more time to focus on what's most important: their patients.
Want to hear more about Sirius' Patient Room Next? Sign up for the next webinar from This Week Health: Patient Room Next: Improving Care Efficiency
Sign Up for: Patient Room Next: Improving Care Efficiency
Subject: Warning:  Significant cyber-attack activity this morning
"Please be very careful this morning with anything unusual you receive. My mailbox is receiving hundreds of notifications of sexploitation emails we are blocking, and I have also seen other phishing emails. My phone is beeping about every two to three seconds with notifications. I have never seen anything like this. With the significant geopolitical tension in Taiwan this morning, there are other reports on the media about cyber-attacks in progress in Taiwan, and they may be expanding. The messages we are blocking this morning are from worldwide, so they are bot-driven. Please be extra vigilant. Thank you for practicing safe computing."
This is an excerpt from an actual email.
Every day thousands of email deliveries like this happen in the healthcare industry.
The Foundation of Healthcare Security
Microsoft, Crowdstrike, Z-Scaler, Palo-Alto, Tanium, Proofpoint, Absolute, and many others make up an enterprise Health IT security portfolio, all chosen to provide a robust solution to a specific security need. Email security (see above), endpoint hardening, and many acronyms [MDR, SIEM, VPN, DLP, CPSM, CIAM, etc.] are all critical to enforcing your cybersecurity posture.  As the head of IT security, it's not inappropriate to say that if one fails, you fail.  The result of such a failure can be devastating to an organization.  The pillars of 'Confidentiality,' 'Integrity,' 'Availability,' and 'Safety,' as defined by Chris Moschovitis, are all at risk.
You've made your selections, often after an arduous and rigorous selection process, and now you have the platforms that collectively 'should' provide a bullet-proof security posture that your Board can approve of.  After all, they figuratively sign the checks.
Security architecture design is done, vendors are chosen to enable that design, and now it's all about execution.  How do you take the design and supporting technologies and make them functioning, adaptable, well-governed security environments appropriate for your needs?
Implementation of Your Security Architecture; Finding a Project Manager
A key area of risk in your complex, multi-vendor world is ensuring that the individual function of each vendor's platform is implemented in such a way as to not negatively impact other solutions or, where possible, to enhance said solutions. How does your case management solution interact with your DLP, for example? Architecture should address these interactions. But as good as it can be on paper, the implementation of security architecture is critical.
An agile project manager steeped in Health IT security becomes the next and most critical step in your governance process.  They are charged with bringing your environment to life and "quarterbacking" the vendors to drive to the desired end-state.  They create a high-performance environment of accountability, collaboration, and a customer-first mentality.  It's equal parts art and science and incredibly powerful when done right.
Moschovitis' four pillars, or your equivalent, are at the forefront of every decision our Project Manager makes. This being top of mind ensures that those disciplines become ingrained in all the technology partners they have been charged with managing.  This is how you get a high-functioning delivery team where success is the only possible result.
Many project managers can be chosen, but few can succeed at the level required to instill a collective feeling of "job security" in the ever-changing critical world of cyber.
Wishing you secure sleep.
Healthcare providers and patients are often in the dark regarding the cost of prescription drugs. That's more than a simple inconvenience—it also affects whether patients adhere to their treatment plans when they discover that prescribed medications are too costly.
Many physicians choose an appropriate medication during an office or telehealth visit, hit the send button, and assume the patient has picked it up at the pharmacy. Unfortunately, when patients show up later in the Emergency Department with serious complications, they acknowledge, "Doc, I couldn't afford the medicine."
Sticker Shock Can Be a Health Hazard
When the high price of prescription drugs causes "sticker shock" at the pharmacy counter, patients might not purchase their medications or may ration them by taking less than the recommended dosage. In a recent survey of American consumers, half said they had abandoned a prescription at the pharmacy in the past few years because it was too expensive.
For some patients, especially those with chronic conditions like diabetes, heart disease, and COPD, non-adherence to prescribed therapies can lead to serious health problems and hospital readmissions. A study by the American Heart Association found that people with hypertension who don't take their medications as prescribed are five times more likely to be hospitalized than patients who adhere to their treatment plans.
It's frustrating that patients are forced to make life-and-death decisions between their daily expenses and the medications they need to stay healthy. If healthcare providers had a better understanding of our patients' out-of-pocket costs, we could make more informed choices to get them on therapy and keep them on track.
Solving the Mystery of Prescription Pricing
While affordability is top of mind for some patients, providers don't always consider the cost. That's not because we don't care; it's due to the complexities inherent in each patient's prescription drug coverage, including medication formularies and pricing structures that vary based on insurance benefits. Here are some ways we can support better prescription price transparency at the point of care:
Make real-time data available in the EHR workflow.

With the average patient visit lasting no more than 15 minutes, it's not feasible for a provider to jump into different applications or websites to look up formulary information. Even when a modern EHR can show potential tiers of coverage within the system (often with icons or color changes in picklists), this no longer goes far enough. To truly change the equation and benefit our patients, we need to make coverage and true cost information available in the EHR workflow so providers don't have to navigate a confusing, friction-filled process to gather that data. It's essential that the provider can see not only that a particular drug isn't covered, but also which two or three appropriate alternatives are covered. Additionally, the provider needs to see what the patients' actual out-of-pocket costs will be, not just an estimate or a preferred tier of coverage.

Offer cost-saving options at the time of prescribing.

Up-to-date benefits information should reflect whether patients have hit their annual deductible, so costs are real instead of theoretical. It's no longer adequate or appropriate to deal with estimates. When I have real-time information while the patient is in front of me, I can see that one medication will cost $100 and one will cost $5. If the drugs are clinically equivalent, I will have a conversation with the patient and make that choice right there and then. With many high-deductible plans, it might be more cost-effective for patients to pay for their prescriptions with cash and a coupon from the pharmaceutical company. Too often, patients don't know these discounts are available. Providers can now see cost-saving coupons within the prescription workflow, that using mail orders is less expensive, or that ordering 90 pills instead of 30 will lower the patient's out-of-pocket costs.

Mirror consumer models to customize the patient experience.

In industries, from banking to aviation to shopping, customized consumer experiences are a decade or more ahead of healthcare. If our booksellers and airlines, and clothing retailers can create seamless digital transactions for consumers, shouldn't healthcare providers be able to meet patient expectations for efficient healthcare experiences? Our industry needs to leverage lessons from the consumer market to improve the patient experience in ways that increase loyalty and support better outcomes.
Let's Not Wait for Mandates
New rules from the Centers for Medicare & Medicaid Services (CMS) and other government agencies will mandate EHRs and Part D plans to offer real-time benefits comparison tools so providers and patients can view medication pricing information. We know the mandates are coming and solutions already exist. Rather than making patients wait for price transparency mandates, let's get them the information they need now.


Learn More
Read this Innovation Spotlight with Magnolia Regional Health Center and learn how they used price transparency and medication history tools to:
Gather and analyze medication history data
Make patient prescription benefit information available during the patient encounter
Track whether patients filled their prescriptions
Colin Banas, M.D., M.H.A., is Chief Medical Officer of DrFirst, and former Internal Medicine Hospitalist, and the former Chief Medical Information Officer for VCU Health System in Richmond, Virginia.
Healthcare leaders don't often talk about interoperability's dirty secret: Despite decades of digitization and standards, we still have a problem with dirty data. That means a great deal of digital information still gets touched by human hands before it can be consumed by hospital or pharmacy systems.
This is more than an inconvenience, Manually entering information can introduce errors that contribute to patient harm and readmissions.
So how can we overcome the need for manual processes that still degrade the sharing of healthcare information between systems? DrFirst is working with leading health systems to implement practical solutions that achieve true semantic interoperability, finally fulfilling the promise of efficient workflows and informed health outcomes. We address the four Cs of "perfect data:" complete, clean, consumable, and contextual.
The Four C's of Interoperability
To get complete data, we start with the industry-standard medication history feed and then work with hospitals to identify gaps in their unique patient population, where their patients have prescriptions filled at pharmacies that do not contribute to the standard feed. We do the legwork to get those pharmacies on board and share data.
To make the data clean and consumable, we apply a patented process of machine learning and artificial intelligence (AI) to aggregate duplicate records properly, safely infer missing data fields, parse free text into structured discrete elements, and map nomenclature so that incoming data matches the vocabulary and databases of the receiving system. The received data becomes semantically interoperable because the hospital EHR can import it properly—without manual intervention—and use it for clinical decision support and analysis.
The final step is to make the data contextual. In other words, the data should support multiple clinical workflows due to being genuinely interoperable. This step extracts information from the data and is presented to the user for actionable insights. For DrFirst, this means providing actionable data scoring to inform everyday use cases such as managing opioid therapies or working to improve patient compliance with drug therapy.
Semantics
This practical, semantic interoperability is helping hospitals and health systems save significant amounts of time when gathering and entering medication history while avoiding adverse drug events and medication-related readmissions.
Full interoperability of all healthcare systems remains a far-reaching goal, but advances like these in medication history interoperability are making real, practical improvements today.
Click here and read how Cone Health achieved a medication reconciliation "hit rate" of more than 93%.
In a time of EHRs, e-prescribing, and cloud-based storage, patient medication history is not always available in clinical workflows.
Fractured data from multiple sources, inconsistent terminology between systems, and time-consuming manual entries hinder medication reconciliation. Providers are frustrated, patients are at risk of preventable adverse drug events (ADEs), and hospitals are responsible for readmissions.
Problems start early, or "upstream," in the medication reconciliation process, with 85% of inpatient medication errors originating from information collected during admission. The challenges continue flowing "downstream" after discharge as providers lose sight of patient adherence to medication regimens. This non-adherence—and the preventable readmissions it can cause—is estimated to cost the U.S. healthcare system $290 billion per year, according to the 2019 Annual Review of Pharmacology and Toxicology.
A new infographic explores how the process inefficiencies and errors jeopardize patient safety in adverse drug events and hospital finances. See The Downstream Effects of Fractured Medication Data, then ask us at DrFirst how we can minimize medication history gaps to reduce ADEs and readmissions at your organization.
Colin Banas, M.D., M.H.A. Chief Medical Officer
Colin is an Internal Medicine Hospitalist and former Chief Medical Information Officer at VCU Health System in Richmond, Virginia. He earned a bachelor's degree from the University of Virginia, his M.D. from Eastern Virginia Medical School, and a master's in Healthcare Administration from Virginia Commonwealth University. In 2017, Colin received the HIMSS-AMDIS award for Physician Executive of the Year from his peers. Colin is currently the Chief Medical Officer at DrFirst.
Imagine you're hungry and craving pizza. You go to your favorite Italian restaurant, but instead of serving you a hot, delicious slice, they give you the crust, the cheese, and the sauce separately, so you have to manually assemble the ingredients yourself. That's how it feels to physicians when patient medication history arrives in the electronic health record (EHR) in disjointed bits and pieces rather than being assembled and served up the way they are expecting.
Unfortunately, importing patient medication history into an EHR is fraught with challenges. Incoming data often uses a different language or nomenclature than used by your EHR. This means physicians are faced with empty fields in the patient record, with yellow "caution" triangles indicating missing information that needs to be manually translated and entered. This creates work, decreases efficiency, and sets up opportunities for errors that can affect patient safety.
The more we can automate this process and make it more accurate, the less cognitive effort the care team needs to spend on translations and manual entry. Ultimately, this frees up time to add value to patient care.
Consolidating Patient Records Into One EHR
When you think about manually entering information into a single patient record, the process seems tedious yet manageable. But what about when we need to transfer and translate large amounts of patient data?
That's the problem we were facing at WellSpan Health last summer. In July 2020, we kicked off a data conversion project to consolidate medication history data from three different EHRs into a new, network-wide instance of Epic. Over time, mergers and acquisitions had added several EHRs across our care locations. This was causing gaps in medical records as our patients interacted with multiple providers using different systems. We had more than 270,000 patient records and millions of medication history records migrating from our legacy systems into one EHR; manual translation and entry would have been a monumental task. This was compounded by the limited timeframe we had to migrate data from the legacy systems while simultaneously going live on our new platform.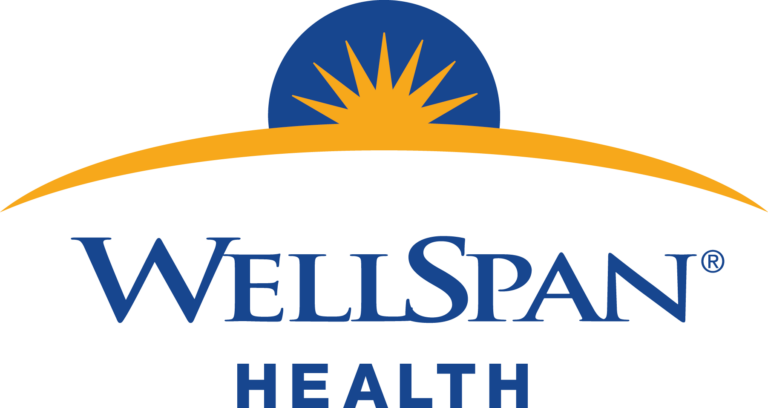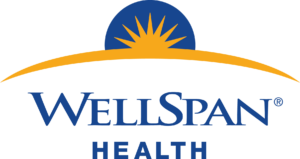 Yet digital transfer of the data was also problematic. This was due to disparate formulary service vendors as well as differences in EHR implementations and standards. Additionally, obsolete National Drug Codes (NDCs) made it difficult to import information in a way that would be useful in clinical decision making. In addition to missing medication history, we were struggling with inconsistencies in medication instructions (sigs) and variations in terms used between different data sources. While one prescription might use the word "orally," another would use "by mouth."
This caused import and mapping issues that clinicians needed to manually resolve in each patient record. It takes a lot of clicks, scrolling, and selecting from drop-down menus to do that translation manually every time the information is presented.
Relying on AI to Reduce Cognitive Load and Manual Entry
Through a partnership with DrFirst, WellSpan Health extracted continuity of care document (CCD) information from each of the legacy systems and implemented the SmartProcessor℠ artificial intelligence (AI) solution. This solution converted medication history data into a standard nomenclature that our Epic EHR could understand. Working with DrFirst, we also established connections with local pharmacies to pull in additional prescription fill data for our patient populations in Pennsylvania and Maryland.
The data conversion process harnessed the power of AI and machine learning to convert clinical data. It was also addressing discrepancies and variations from the old EHRs, inferring missing data with context to prevent blank fields. By consolidating duplicate records, a patient wouldn't be waiting while his or her physician reviewed duplicates before picking one to import.
It also saved our staff from importing medications and sigs as unstructured free text and filled in gaps in the data. Instead of simply importing "take one daily," the AI can infer missing information to insert more complete data, such as "take one by mouth daily" for a medication that is used only by mouth. The AI process eliminated a huge number of yellow triangles by having data pre-populate into the appropriate fields automatically. Read full the case study here.
Now, instead of separate ingredients, we were delivering the whole pizza.
Serving Up Positive Results and Savings
The manual conversion of each patient chart required 20 minutes. The AI engine saved five to seven minutes per patient record. We had budgeted $1.4 million for the migration project; we completed it for around $600,000, spending only about 40% of our budget. In fairness, the budgetary savings weren't due entirely to this new process, but part of it was. We also were able to have our staff working from home. And by using CCD conversion combined with SmartProcessor, the time saved allowed them to focus on other priorities.
Technologies from NVIDIA and Artisight Power Sirius Healthcare's Patient Room 'Next'
Imagine a healthcare environment where smart, IoT-connected platforms allow clinicians to focus on patient care. Leaders could focus on productivity. Staff would be enable by flexible technologies that function consistently, regardless of location or room configuration. Sensors would provide data directly to EHRs. Intuitive dashboards and sophisticated analytics would ensure that staff and leadership are acting on real-time data and diagnostics.
This environment is a reality today. Patient Room 'Next' is Sirius Healthcare's vision for a flexible, technology-enabled space in which patients receive state-of-the-art treatment regardless of where that treatment is being provided. Consistent care provided from traditional in-patient rooms, exam areas, operating rooms and intensive care units to ambulatory care centers, remote clinics, "hospital at home" settings and more.
Patient Room 'Next' is possible because of foundational technologies from Artisight and NVIDIA, implemented by the experts of Sirius Healthcare.
Patient Room 'Next' Becomes Reality through Partnership and Collaboration
Designed by physicians, operational experts and artificial intelligence (AI) scientists, Artisight is an IoT sensor network for healthcare. It was created to improve quality of care, organizational operations and financial performance. This HIPAA-compliant platform uses AI not only to analyze data, but to generate new and previously inaccessible data sets. It integrates IoT sensors with AI based on NVIDIA® Clara™ Guardian and powered by NVIDIA GPU compute. IoT sensors passively collect information including data
inputs from cameras, microphones, Bluetooth® and ultra-wide band (UWB) as well as real-time locating systems (RTLS). AI algorithms then process that information and are programmed to trigger automated responses. These include actions such as setting a flag in the EHR without clinical intervention, or notifying a surgeon that her case has left pre-op and is en route to the operating room.
Understanding AI in Patient Room Next
The AI component of Patient Room 'Next' is critical to achieving the interactive functionality of the environment, as well as its advanced diagnostic capabilities. NVIDIA's Clara Guardian makes this component possible. This application framework and partner ecosystem that accelerates the development and deployment of smart sensors and sensor fusion anywhere in a hospital or health system. Clara Guardian comes with a collection of healthcare-specific, pre-trained models, and reference applications that are powered by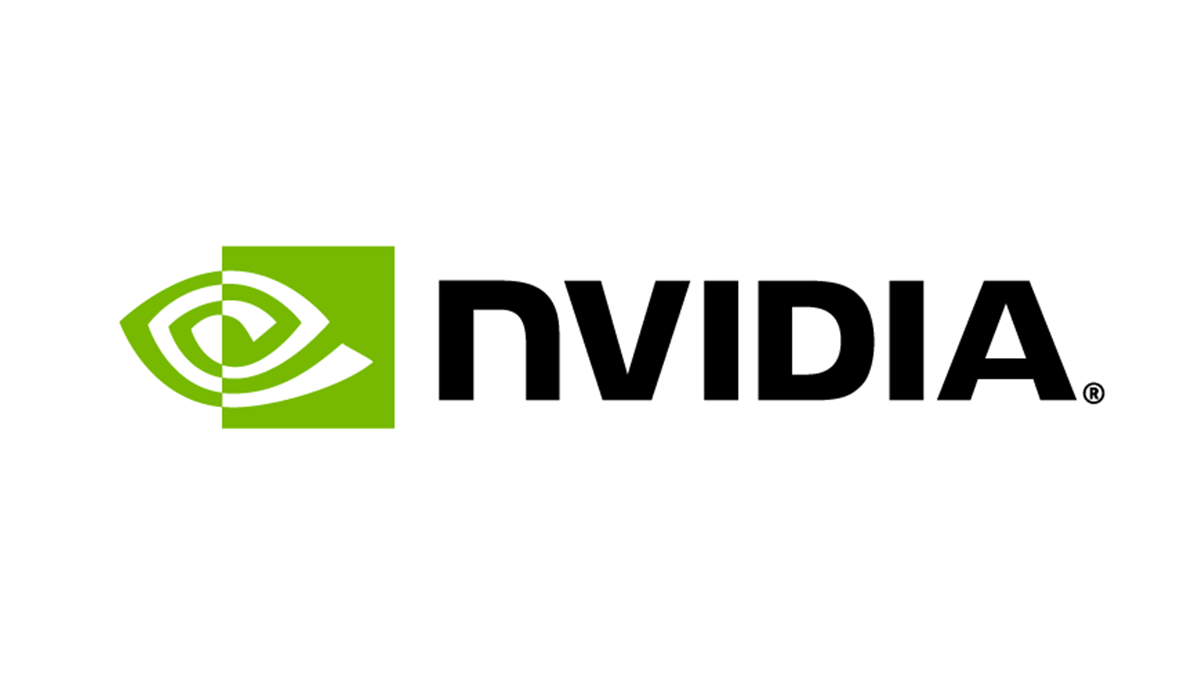 GPU accelerated application frameworks, toolkits, and a reference architecture for intelligent video analytics (IVA) and conversational AI. This makes it easy for ecosystem partners to add AI capabilities to common sensors.
An Open and Scalable Platform for Faster, Cost-Effective Adoption
A platform based on an open application programming interface (API) can readily integrate with other information and systems. This allows for a more seamless, comprehensive and integrated experience for clinicians. Now, they can receive and send information with other hospital systems and sensors. Artisight's open API offers a streamlined and financially sound way to expand applications as novel capabilities develop.
Additionally, an open, scalable platform can consolidate algorithms on one server and easily update and add new algorithms and applications as emerging use cases and challenges arise. In the case of Artisight, they will continue to update algorithms for users as long as the organization continues to subscribe to their platform.
The importance of establishing a proper technology foundation
For many organizations, this kind of patient room transformation often means a dynamic, multiyear journey. Starting points typically include the adoption of one or two application-based solutions such as telemonitoring, telehealth, or operating room coordinator.
The advantage of this kind of application-by-application approach is that initial technology investments often deliver fast returns. These advantages can help proponents justify additional investments and pave the way for new applications as hospitals scale. But to achieve longer-term effectiveness, it's important to establish an open, scalable foundation with the initial investment, rather than adopting incompatible technologies on a vendor-by-vendor basis. Without an open, scalable platform technology investments will cost more time and money, limit outcomes. Teams can lay a foundation that allows for smarter growth and expansion, rather than cobble a strategy that results in a "rip and replace" consequence later down the road.
Artisight and NVIDIA open platform provides this a scalable, flexible foundation that allows new applications and functionality to be added. Therefore, teams can make adjustments as they develop or their health systems can afford the investment. All the while, they can protect the technologies and investments already in place.
Health system leaders can enable greater agility and scalability for their Epic EHR, while also maintaining its performance, by developing a cloud strategy tailored around the use of the hybrid cloud.
Today's Challenges
Epic EHR changes at a rapid pace due to necessary upgrades required to keep up with the rapid changes in healthcare. Many times, this causes organizations to refresh their on-premise hardware before the typical lifecycle timeframes. Additionally, digital health initiatives, and the state of healthcare cybersecurity, adds to the burden of IT and security departments as organizations require applications and infrastructure to scale quickly. Organizations also expect business continuity and disaster recovery to be seamless to all IT offerings. As such, organizations may overcome these challenges by utilizing strategies to employ a hybrid cloud offers.
Sirius' Hybrid Cloud Strategy and Roadmap
It is critical that IT departments understand the overall requirements, business drivers, IT strategies, and cybersecurity strategies of their organization. Therefore, they can develop a fully encompassing cloud and data center strategy that will accomplish the right objectives. This strategy has proven crucial to setting the vision for the department and becomes the focal point when developing a roadmap, planning projects, and evaluating new technologies.
As a result, many organizations find that the first projects utilizing this framework are often focused on quick wins financially to prove the concepts are successful (for example, Hybrid Disaster Recovery environments). From an Epic EHR perspective, this may include moving their presentation tier or web and service tier to Azure. In some cases, they choose to move the Cache/Iris tier as well.
Understanding Hybrid Cloud Foundations with Sirius Healthcare
To be successful in cloud transformations, IT organizations must address the following foundational topics:
Workforce Alignment – New competencies, and likely new jobs, will require an investment.
Enterprise Architecture – Ensures the appropriate architecture, controls, and governance remain intact as business operations and customer experience will now span multiple provider environments, both on-premises, and cloud. Assists in the utilization of core platforms to avoid the pitfalls of point solutions and technical debt.
IT Service Management – Implementation of automation and orchestration enables rapid development and deployment with operational consistency.
Governance – Risk management, policies and standards, cost management, security baselines, identity and access management, consistency and configuration management, and standardized deployments will help drive a successful program.
Learn how to enable greater agility and scalability for your Epic EHR with the use of hybrid cloud
Security
As organizations' data and users continue to move, so must its security program platforms. This ensures solutions can be run physical and virtual, as well as in private and public clouds. Picking the right security platforms allows security teams to operate efficiently in any environment, while allowing IT teams to take advantage of hybrid cloud-scale and agility.
Management
To optimize the management of your hybrid cloud environment, we recommend automating as much as possible. This includes standardizing toolsets, and utilizing cloud-native features where possible. Many organizations are moving to an infrastructure-as-code and DevOps approach to help minimize the risks of service misconfiguration. Additionally, this enables rapid deployment of environments.
Adoption
The best adoption rates occur when an organization and its IT department are excited about the new possibilities they can achieved. As workloads begin to shift, the best practices below will help you drive a successful adoption plan and avoid pitfalls:
Minimizes costs by righting the size your VMs prior to migration
Ensure applications are architected to allow ease of migration. Utilize DNS CNAMEs and virtual IPs for application configuration.
Confirm contracts are written to allow workloads being placed in the location that is best for the organization, as opposed to the application vendor.
Upcoming Webinar – Owning Cloud in your Organization
A hybrid public cloud strategy can deliver value, speed, and security. It can minimize challenges and maximize application and service delivery, while safely migrating, managing, and running applications. But these attractive opportunities beg the question: who owns cloud in your organization?
Join Sirius Healthcare and This Week In Health IT on February 24th for an informative webinar. Experts will explain how to navigate today's healthcare challenges, gain support, and properly collaborate with solution providers. Get into the gritty of understanding, building, and deploying a successful hybrid cloud strategy in your organization. Join the conversation to learn how to make the entire process faster, more affordable, and less frustrating.