Healthcare providers and patients are often in the dark regarding the cost of prescription drugs. That's more than a simple inconvenience—it also affects whether patients adhere to their treatment plans when they discover that prescribed medications are too costly.
Many physicians choose an appropriate medication during an office or telehealth visit, hit the send button, and assume the patient has picked it up at the pharmacy. Unfortunately, when patients show up later in the Emergency Department with serious complications, they acknowledge, "Doc, I couldn't afford the medicine."
Sticker Shock Can Be a Health Hazard
When the high price of prescription drugs causes "sticker shock" at the pharmacy counter, patients might not purchase their medications or may ration them by taking less than the recommended dosage. In a recent survey of American consumers, half said they had abandoned a prescription at the pharmacy in the past few years because it was too expensive.
For some patients, especially those with chronic conditions like diabetes, heart disease, and COPD, non-adherence to prescribed therapies can lead to serious health problems and hospital readmissions. A study by the American Heart Association found that people with hypertension who don't take their medications as prescribed are five times more likely to be hospitalized than patients who adhere to their treatment plans.
It's frustrating that patients are forced to make life-and-death decisions between their daily expenses and the medications they need to stay healthy. If healthcare providers had a better understanding of our patients' out-of-pocket costs, we could make more informed choices to get them on therapy and keep them on track.
Solving the Mystery of Prescription Pricing
While affordability is top of mind for some patients, providers don't always consider the cost. That's not because we don't care; it's due to the complexities inherent in each patient's prescription drug coverage, including medication formularies and pricing structures that vary based on insurance benefits. Here are some ways we can support better prescription price transparency at the point of care:
Make real-time data available in the EHR workflow.

With the average patient visit lasting no more than 15 minutes, it's not feasible for a provider to jump into different applications or websites to look up formulary information. Even when a modern EHR can show potential tiers of coverage within the system (often with icons or color changes in picklists), this no longer goes far enough. To truly change the equation and benefit our patients, we need to make coverage and true cost information available in the EHR workflow so providers don't have to navigate a confusing, friction-filled process to gather that data. It's essential that the provider can see not only that a particular drug isn't covered, but also which two or three appropriate alternatives are covered. Additionally, the provider needs to see what the patients' actual out-of-pocket costs will be, not just an estimate or a preferred tier of coverage.

Offer cost-saving options at the time of prescribing.

Up-to-date benefits information should reflect whether patients have hit their annual deductible, so costs are real instead of theoretical. It's no longer adequate or appropriate to deal with estimates. When I have real-time information while the patient is in front of me, I can see that one medication will cost $100 and one will cost $5. If the drugs are clinically equivalent, I will have a conversation with the patient and make that choice right there and then. With many high-deductible plans, it might be more cost-effective for patients to pay for their prescriptions with cash and a coupon from the pharmaceutical company. Too often, patients don't know these discounts are available. Providers can now see cost-saving coupons within the prescription workflow, that using mail orders is less expensive, or that ordering 90 pills instead of 30 will lower the patient's out-of-pocket costs.

Mirror consumer models to customize the patient experience.

In industries, from banking to aviation to shopping, customized consumer experiences are a decade or more ahead of healthcare. If our booksellers and airlines, and clothing retailers can create seamless digital transactions for consumers, shouldn't healthcare providers be able to meet patient expectations for efficient healthcare experiences? Our industry needs to leverage lessons from the consumer market to improve the patient experience in ways that increase loyalty and support better outcomes.
Let's Not Wait for Mandates
New rules from the Centers for Medicare & Medicaid Services (CMS) and other government agencies will mandate EHRs and Part D plans to offer real-time benefits comparison tools so providers and patients can view medication pricing information. We know the mandates are coming and solutions already exist. Rather than making patients wait for price transparency mandates, let's get them the information they need now.
Learn More
Read this Innovation Spotlight with Magnolia Regional Health Center and learn how they used price transparency and medication history tools to:
Gather and analyze medication history data
Make patient prescription benefit information available during the patient encounter
Track whether patients filled their prescriptions
Colin Banas, M.D., M.H.A., is Chief Medical Officer of DrFirst, and former Internal Medicine Hospitalist, and the former Chief Medical Information Officer for VCU Health System in Richmond, Virginia.
Healthcare leaders don't often talk about interoperability's dirty secret: Despite decades of digitization and standards, we still have a problem with dirty data. That means a great deal of digital information still gets touched by human hands before it can be consumed by hospital or pharmacy systems.
This is more than an inconvenience, Manually entering information can introduce errors that contribute to patient harm and readmissions.
So how can we overcome the need for manual processes that still degrade the sharing of healthcare information between systems? DrFirst is working with leading health systems to implement practical solutions that achieve true semantic interoperability, finally fulfilling the promise of efficient workflows and informed health outcomes. We address the four Cs of "perfect data:" complete, clean, consumable, and contextual.
The Four C's of Interoperability
To get complete data, we start with the industry-standard medication history feed and then work with hospitals to identify gaps in their unique patient population, where their patients have prescriptions filled at pharmacies that do not contribute to the standard feed. We do the legwork to get those pharmacies on board and share data.
To make the data clean and consumable, we apply a patented process of machine learning and artificial intelligence (AI) to aggregate duplicate records properly, safely infer missing data fields, parse free text into structured discrete elements, and map nomenclature so that incoming data matches the vocabulary and databases of the receiving system. The received data becomes semantically interoperable because the hospital EHR can import it properly—without manual intervention—and use it for clinical decision support and analysis.
The final step is to make the data contextual. In other words, the data should support multiple clinical workflows due to being genuinely interoperable. This step extracts information from the data and is presented to the user for actionable insights. For DrFirst, this means providing actionable data scoring to inform everyday use cases such as managing opioid therapies or working to improve patient compliance with drug therapy.
Semantics
This practical, semantic interoperability is helping hospitals and health systems save significant amounts of time when gathering and entering medication history while avoiding adverse drug events and medication-related readmissions.
Full interoperability of all healthcare systems remains a far-reaching goal, but advances like these in medication history interoperability are making real, practical improvements today.
Click here and read how Cone Health achieved a medication reconciliation "hit rate" of more than 93%.
In a time of EHRs, e-prescribing, and cloud-based storage, patient medication history is not always available in clinical workflows.
Fractured data from multiple sources, inconsistent terminology between systems, and time-consuming manual entries hinder medication reconciliation. Providers are frustrated, patients are at risk of preventable adverse drug events (ADEs), and hospitals are responsible for readmissions.
Problems start early, or "upstream," in the medication reconciliation process, with 85% of inpatient medication errors originating from information collected during admission. The challenges continue flowing "downstream" after discharge as providers lose sight of patient adherence to medication regimens. This non-adherence—and the preventable readmissions it can cause—is estimated to cost the U.S. healthcare system $290 billion per year, according to the 2019 Annual Review of Pharmacology and Toxicology.
A new infographic explores how the process inefficiencies and errors jeopardize patient safety in adverse drug events and hospital finances. See The Downstream Effects of Fractured Medication Data, then ask us at DrFirst how we can minimize medication history gaps to reduce ADEs and readmissions at your organization.
Colin Banas, M.D., M.H.A. Chief Medical Officer
Colin is an Internal Medicine Hospitalist and former Chief Medical Information Officer at VCU Health System in Richmond, Virginia. He earned a bachelor's degree from the University of Virginia, his M.D. from Eastern Virginia Medical School, and a master's in Healthcare Administration from Virginia Commonwealth University. In 2017, Colin received the HIMSS-AMDIS award for Physician Executive of the Year from his peers. Colin is currently the Chief Medical Officer at DrFirst.
Imagine you're hungry and craving pizza. You go to your favorite Italian restaurant, but instead of serving you a hot, delicious slice, they give you the crust, the cheese, and the sauce separately, so you have to manually assemble the ingredients yourself. That's how it feels to physicians when patient medication history arrives in the electronic health record (EHR) in disjointed bits and pieces rather than being assembled and served up the way they are expecting.
Unfortunately, importing patient medication history into an EHR is fraught with challenges. Incoming data often uses a different language or nomenclature than used by your EHR. This means physicians are faced with empty fields in the patient record, with yellow "caution" triangles indicating missing information that needs to be manually translated and entered. This creates work, decreases efficiency, and sets up opportunities for errors that can affect patient safety.
The more we can automate this process and make it more accurate, the less cognitive effort the care team needs to spend on translations and manual entry. Ultimately, this frees up time to add value to patient care.
Consolidating Patient Records Into One EHR
When you think about manually entering information into a single patient record, the process seems tedious yet manageable. But what about when we need to transfer and translate large amounts of patient data?
That's the problem we were facing at WellSpan Health last summer. In July 2020, we kicked off a data conversion project to consolidate medication history data from three different EHRs into a new, network-wide instance of Epic. Over time, mergers and acquisitions had added several EHRs across our care locations. This was causing gaps in medical records as our patients interacted with multiple providers using different systems. We had more than 270,000 patient records and millions of medication history records migrating from our legacy systems into one EHR; manual translation and entry would have been a monumental task. This was compounded by the limited timeframe we had to migrate data from the legacy systems while simultaneously going live on our new platform.
Yet digital transfer of the data was also problematic. This was due to disparate formulary service vendors as well as differences in EHR implementations and standards. Additionally, obsolete National Drug Codes (NDCs) made it difficult to import information in a way that would be useful in clinical decision making. In addition to missing medication history, we were struggling with inconsistencies in medication instructions (sigs) and variations in terms used between different data sources. While one prescription might use the word "orally," another would use "by mouth."
This caused import and mapping issues that clinicians needed to manually resolve in each patient record. It takes a lot of clicks, scrolling, and selecting from drop-down menus to do that translation manually every time the information is presented.
Relying on AI to Reduce Cognitive Load and Manual Entry
Through a partnership with DrFirst, WellSpan Health extracted continuity of care document (CCD) information from each of the legacy systems and implemented the SmartProcessor℠ artificial intelligence (AI) solution. This solution converted medication history data into a standard nomenclature that our Epic EHR could understand. Working with DrFirst, we also established connections with local pharmacies to pull in additional prescription fill data for our patient populations in Pennsylvania and Maryland.
The data conversion process harnessed the power of AI and machine learning to convert clinical data. It was also addressing discrepancies and variations from the old EHRs, inferring missing data with context to prevent blank fields. By consolidating duplicate records, a patient wouldn't be waiting while his or her physician reviewed duplicates before picking one to import.
It also saved our staff from importing medications and sigs as unstructured free text and filled in gaps in the data. Instead of simply importing "take one daily," the AI can infer missing information to insert more complete data, such as "take one by mouth daily" for a medication that is used only by mouth. The AI process eliminated a huge number of yellow triangles by having data pre-populate into the appropriate fields automatically. Read full the case study here.
Now, instead of separate ingredients, we were delivering the whole pizza.
Serving Up Positive Results and Savings
The manual conversion of each patient chart required 20 minutes. The AI engine saved five to seven minutes per patient record. We had budgeted $1.4 million for the migration project; we completed it for around $600,000, spending only about 40% of our budget. In fairness, the budgetary savings weren't due entirely to this new process, but part of it was. We also were able to have our staff working from home. And by using CCD conversion combined with SmartProcessor, the time saved allowed them to focus on other priorities.
Technologies from NVIDIA and Artisight Power Sirius Healthcare's Patient Room 'Next'
Imagine a healthcare environment where smart, IoT-connected platforms allow clinicians to focus on patient care. Leaders could focus on productivity. Staff would be enable by flexible technologies that function consistently, regardless of location or room configuration. Sensors would provide data directly to EHRs. Intuitive dashboards and sophisticated analytics would ensure that staff and leadership are acting on real-time data and diagnostics.
This environment is a reality today. Patient Room 'Next' is Sirius Healthcare's vision for a flexible, technology-enabled space in which patients receive state-of-the-art treatment regardless of where that treatment is being provided. Consistent care provided from traditional in-patient rooms, exam areas, operating rooms and intensive care units to ambulatory care centers, remote clinics, "hospital at home" settings and more.
Patient Room 'Next' is possible because of foundational technologies from Artisight and NVIDIA, implemented by the experts of Sirius Healthcare.
Patient Room 'Next' Becomes Reality through Partnership and Collaboration
Designed by physicians, operational experts and artificial intelligence (AI) scientists, Artisight is an IoT sensor network for healthcare. It was created to improve quality of care, organizational operations and financial performance. This HIPAA-compliant platform uses AI not only to analyze data, but to generate new and previously inaccessible data sets. It integrates IoT sensors with AI based on NVIDIA® Clara™ Guardian and powered by NVIDIA GPU compute. IoT sensors passively collect information including data
inputs from cameras, microphones, Bluetooth® and ultra-wide band (UWB) as well as real-time locating systems (RTLS). AI algorithms then process that information and are programmed to trigger automated responses. These include actions such as setting a flag in the EHR without clinical intervention, or notifying a surgeon that her case has left pre-op and is en route to the operating room.
Understanding AI in Patient Room Next
The AI component of Patient Room 'Next' is critical to achieving the interactive functionality of the environment, as well as its advanced diagnostic capabilities. NVIDIA's Clara Guardian makes this component possible. This application framework and partner ecosystem that accelerates the development and deployment of smart sensors and sensor fusion anywhere in a hospital or health system. Clara Guardian comes with a collection of healthcare-specific, pre-trained models, and reference applications that are powered by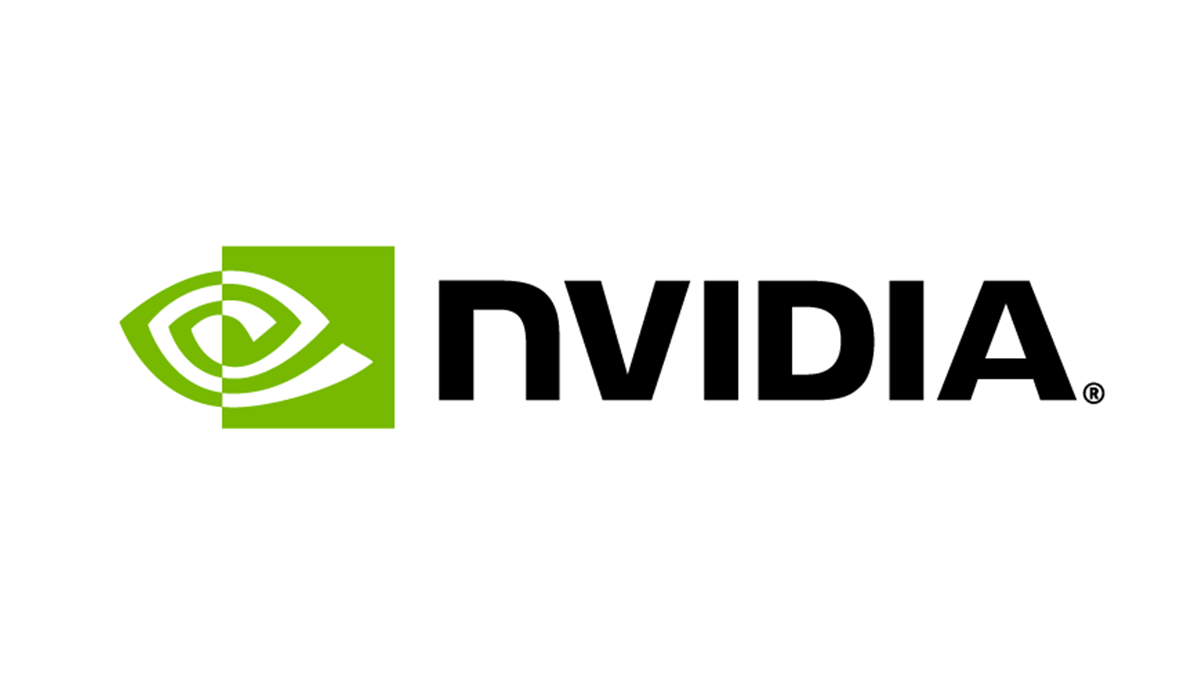 GPU accelerated application frameworks, toolkits, and a reference architecture for intelligent video analytics (IVA) and conversational AI. This makes it easy for ecosystem partners to add AI capabilities to common sensors.
An Open and Scalable Platform for Faster, Cost-Effective Adoption
A platform based on an open application programming interface (API) can readily integrate with other information and systems. This allows for a more seamless, comprehensive and integrated experience for clinicians. Now, they can receive and send information with other hospital systems and sensors. Artisight's open API offers a streamlined and financially sound way to expand applications as novel capabilities develop.
Additionally, an open, scalable platform can consolidate algorithms on one server and easily update and add new algorithms and applications as emerging use cases and challenges arise. In the case of Artisight, they will continue to update algorithms for users as long as the organization continues to subscribe to their platform.
The importance of establishing a proper technology foundation
For many organizations, this kind of patient room transformation often means a dynamic, multiyear journey. Starting points typically include the adoption of one or two application-based solutions such as telemonitoring, telehealth, or operating room coordinator.
The advantage of this kind of application-by-application approach is that initial technology investments often deliver fast returns. These advantages can help proponents justify additional investments and pave the way for new applications as hospitals scale. But to achieve longer-term effectiveness, it's important to establish an open, scalable foundation with the initial investment, rather than adopting incompatible technologies on a vendor-by-vendor basis. Without an open, scalable platform technology investments will cost more time and money, limit outcomes. Teams can lay a foundation that allows for smarter growth and expansion, rather than cobble a strategy that results in a "rip and replace" consequence later down the road.
Artisight and NVIDIA open platform provides this a scalable, flexible foundation that allows new applications and functionality to be added. Therefore, teams can make adjustments as they develop or their health systems can afford the investment. All the while, they can protect the technologies and investments already in place.
Health system leaders can enable greater agility and scalability for their Epic EHR, while also maintaining its performance, by developing a cloud strategy tailored around the use of the hybrid cloud.
Today's Challenges
Epic EHR changes at a rapid pace due to necessary upgrades required to keep up with the rapid changes in healthcare. Many times, this causes organizations to refresh their on-premise hardware before the typical lifecycle timeframes. Additionally, digital health initiatives, and the state of healthcare cybersecurity, adds to the burden of IT and security departments as organizations require applications and infrastructure to scale quickly. Organizations also expect business continuity and disaster recovery to be seamless to all IT offerings. As such, organizations may overcome these challenges by utilizing strategies to employ a hybrid cloud offers.
Sirius' Hybrid Cloud Strategy and Roadmap
It is critical that IT departments understand the overall requirements, business drivers, IT strategies, and cybersecurity strategies of their organization. Therefore, they can develop a fully encompassing cloud and data center strategy that will accomplish the right objectives. This strategy has proven crucial to setting the vision for the department and becomes the focal point when developing a roadmap, planning projects, and evaluating new technologies.
As a result, many organizations find that the first projects utilizing this framework are often focused on quick wins financially to prove the concepts are successful (for example, Hybrid Disaster Recovery environments). From an Epic EHR perspective, this may include moving their presentation tier or web and service tier to Azure. In some cases, they choose to move the Cache/Iris tier as well.
Understanding Hybrid Cloud Foundations with Sirius Healthcare
To be successful in cloud transformations, IT organizations must address the following foundational topics:
Workforce Alignment – New competencies, and likely new jobs, will require an investment.
Enterprise Architecture – Ensures the appropriate architecture, controls, and governance remain intact as business operations and customer experience will now span multiple provider environments, both on-premises, and cloud. Assists in the utilization of core platforms to avoid the pitfalls of point solutions and technical debt.
IT Service Management – Implementation of automation and orchestration enables rapid development and deployment with operational consistency.
Governance – Risk management, policies and standards, cost management, security baselines, identity and access management, consistency and configuration management, and standardized deployments will help drive a successful program.
Learn how to enable greater agility and scalability for your Epic EHR with the use of hybrid cloud
Security
As organizations' data and users continue to move, so must its security program platforms. This ensures solutions can be run physical and virtual, as well as in private and public clouds. Picking the right security platforms allows security teams to operate efficiently in any environment, while allowing IT teams to take advantage of hybrid cloud-scale and agility.
Management
To optimize the management of your hybrid cloud environment, we recommend automating as much as possible. This includes standardizing toolsets, and utilizing cloud-native features where possible. Many organizations are moving to an infrastructure-as-code and DevOps approach to help minimize the risks of service misconfiguration. Additionally, this enables rapid deployment of environments.
Adoption
The best adoption rates occur when an organization and its IT department are excited about the new possibilities they can achieved. As workloads begin to shift, the best practices below will help you drive a successful adoption plan and avoid pitfalls:
Minimizes costs by righting the size your VMs prior to migration
Ensure applications are architected to allow ease of migration. Utilize DNS CNAMEs and virtual IPs for application configuration.
Confirm contracts are written to allow workloads being placed in the location that is best for the organization, as opposed to the application vendor.
Upcoming Webinar – Owning Cloud in your Organization
A hybrid public cloud strategy can deliver value, speed, and security. It can minimize challenges and maximize application and service delivery, while safely migrating, managing, and running applications. But these attractive opportunities beg the question: who owns cloud in your organization?
Join Sirius Healthcare and This Week In Health IT on February 24th for an informative webinar. Experts will explain how to navigate today's healthcare challenges, gain support, and properly collaborate with solution providers. Get into the gritty of understanding, building, and deploying a successful hybrid cloud strategy in your organization. Join the conversation to learn how to make the entire process faster, more affordable, and less frustrating.
Health IT Trends to Watch in 2022
The rise of new virtual care, remote work, and high-tech solutions that began in 2020 continued on in 2021, making it another landmark year for health IT adoption and innovation. The 24 months of rapid change has  incentivized healthcare leaders to try and align with health IT trends as they enter the new year.
As 2021 came to a close, many health IT leaders identified key trends that health systems may grapple with in the new year and beyond. 
Health IT Trend #1: Patients Will Drive Demand for Interoperability
Despite extensive investment, healthcare has not yet reached true interoperability. Tony Thornton, a principal advisor on federal healthcare for World Wide Technology, has faith that newcomers to the healthcare industry will help drive improvements.
Thornton noted that it is not really a technology problem: other sectors already transmit complicated, secure data sets between entities with relative ease. Rather, it's a people problem. Often, a lack of motivation and concerted effort has been the main barrier to interoperability.
He provided an example of how younger consumers could apply pressure to healthcare. His daughter, a member of Generation Z, has been tested for COVID-19 many times throughout the pandemic. For her, it was frustrating that she could not access her results easily from a mobile device. 
"She has the greatest expectation that the results are going to be where she needs them when she needs them," he said. "She looks at me as a healthcare guy and says, 'Dad, this has to get better.'"
These pressures can increase demand, Thornton explained, and help make interoperability a point of focus in 2022.
A Greater Emphasis on Health Information
Additionally, the pandemic highlighted the importance of health information among systems. And yet, Thornton noted that it also escalated it as a priority for patients.
"It's a must in order for us to improve outcomes from a clinical delivery perspective, but also to meet the demand signal from the patients," he said. "People typically are most interested in their healthcare when they're older or have a chronic disease. I think the pandemic has become a forcing function to improve our interest around quality care delivery."
Patients' heightened expectations will continue to drive change, according to Thornton. The telehealth and virtual care boom caused by the pandemic will also drive interoperability, he continued, as health systems improve their inter-industry communication to keep up with the new disparate care environment. 
Health IT Trend 2: Big Tech Will Continue to Drive Change
Big tech players in healthcare are nothing new in industry conversations. However, with the pandemic paving the way for further disruption in 2022, patients expect convenience and ease-of-use in an increasingly virtual industry. Big tech firms have mastered those features, according to Tivity CIO Sarah Richardson.
"How many times in the last 5 to 10 years, when describing what you would want an experience to be, have you literally said 'It's like having an Amazon experience?'" she asked. "Now they're just doing it in healthcare."
For example, Amazon made waves in 2021 by widening their employee-facing concierge care service and expanding in-person care for the public to 16 cities in 2022. The company has reportedly spoken to many major health insurers and employers about getting their telehealth and in-person care services covered in-network.
"They have an easy-to-use app where patients can speak to a care navigator or a clinician very quickly. It has dispatch capabilities, so a clinician can come to you where you are," This Week In Health IT's founder and host Bill Russell said. "It has that convenience factor, and there's no way to compete with Amazon on logistics." 
Healthcare Must Understand Consumer Needs and Outside Industry Competition
To Richardson, big tech's logistical capabilities and built-in brand loyalty make them formidable in a competitive landscape. 
"Amazon shows up at my house every single day. Why not bring a doctor next time?" she said. 
In contrast, Russell expressed that big tech efforts like Amazon Care could serve as a model for traditional healthcare players, rather than their replacement. Large local providers could deliver similar local convenience if they partnered with these companies. While people may trust companies like Amazon for logistics, they trust their local providers for their healthcare, he further explained.
"People want to get their healthcare from the doctor they see on a regular basis. They have a high degree of trust in those organizations, much more so than big tech," he said. "But big tech is slowly cracking the code on accessibility and ease of use, and those are the areas where health systems will need to bolster their capabilities moving forward, both digitally and logistically." 
Health IT Trend #3: It's an Employee's Market 
Since its onset, the pandemic has contributed to mass shifts in the labor market. In healthcare, this has only added stress to an already tight staffing situation. Entering 2022, the healthcare industry is projected to continue its struggle in filling staffing roles, both clinical and administrative. Sue Schade, a principal at StarBridge Advisors, and Rick McElroy, a cybersecurity strategist at VMWare, point to a number of factors driving this difficult trend.
Clinician Burnout and the Staffing Crisis
To Schade, it is a matter of generational priorities and burnout. Many older professionals who were nearing retirement chose to pull the plug early rather than navigate the shifting remote work environment through the final years of their career, she proposed. As for younger professionals, they might not have the same financial goals as previous generations—or the same willingness to subject themselves to burnout and frustration. 
McElroy also acknowledged burnout, but noted that the pay scales in cybersecurity have "gone through the roof." Now, potential employees have a larger pool to choose from when regarding their employment. They can choose what is best for their situation, McElroy explained. Remote work has loosed many of the past ties to employers—proximity, convenience, and in-office friendships.
In both cases, the experts acknowledged that the labor force is now steering the ship. Additionally, they pointed to employee engagement and development as the way out of this troubling health IT trend. 
"I think it's absolutely critical that managers and organizations provide a level of flexibility to their employees at this point, because it is a worker's market right now. They can move wherever they want, so flexibility I think is key," Schade said. "It's about really knowing your people and understanding their situation and supporting them through whatever they're working through."
For McElroy, the situation underlines the importance of developing talent in-house. 
"There are a lot of initiatives globally to grow our own cyber professionals, and wider campaigns to look everywhere for anybody that's interested in learning some stuff and contributing," he said. "Because recruiting is still taking too long and then of course retaining our people is very hard right now."
Health IT Trend #4: Scaling Innovation Won't Get Any Easier
The COVID-19 pandemic has resulted in rapid innovation and technology adoption. However, health IT leaders are finding a major roadblock: they have the tools and the willpower, but not the ability to scale the solutions. Chris Logan, senior vice president and chief security officer at Censinet, held that the ability to rapidly scale new solutions depends on cultural adjustment. Once in place, however, he explained how that capacity to scale will in turn change the culture.
In Logan's experience, health systems can easily see new tools that they believe will change their business. However, it is harder for them to recognize and accept the time and effort it could take to implement them. Seemingly quick, sleek fixes often turn into years-long builds that can already be outdated by the time they are up and running.
"COVID did some very interesting things to us. It made us scale innovation at breakneck speed, which we've never had to do before. If you think about just the whole work-from-home mentality, how many health systems do you know that actually had the flexibility for people to work from home? None," he said, referring to the beginning of the pandemic. 
Making remote work feasible at scale was a big challenge, Logan said. But sustaining the pace of change will be a different story, as health systems will need to be agile.
"Scaling to get [remote capabilities in place] was a phenomenal event for healthcare, a lot of people did a lot of work," he said. "But to try to bring in all these fancy new technologies to solve real critical business issues, we're just not there yet. We've got to shift that culture and we've got to start to learn more about what's taking shape outside the walls of our hospital."
Health IT Trend #5: The Information Blocking Rule Will Finally Gain Momentum 
Health policy and innovation moved quickly throughout the pandemic. But one thing actually slowed down: the new information blocking rules. First outlined by the 21st Century Cures Act in 2016, these regulations were delayed while hospitals dealt with surging COVID cases. By October 2022, health systems must make both structured and unstructured individual health data available to patients "without special effort." 
Charles Boicey, CTO for health analytics company Clearsense, acknowledged that this is not an especially long time. Therefore, health IT needs to get to work soon. 
"It's absolutely going to happen, there's no getting around it, and we can't hang out and wait for our EMR vendor partners to set the stage," he said.
According to Boicey, healthcare companies need to understand the rules "backwards and forwards." Then, preparations can be underway for all stakeholders.
Accommodating the New Information Blocking Rules
But when new federal rules arrive, Russell has noticed a pattern he hopes the industry will soon learn to avoid. Even with great forewarning, organizations will often drag their feet and miss the deadline entirely. Once ONC has had enough, they can make an example out of a few larger health systems with big fines. Then, other systems will begin their work in earnest.
"It feels like Groundhog Day," he said.
The rules are there for a reason: to improve interoperability and empower patients, he explained. Intentional noncompliance will only hurt innovation and agility.
"We're going to be charged with the responsible and ethical transmission of that data, and we're going to be on the hook to make sure that it gets where it needs to and that it's done in a secure environment," Boicey said.
Despite the delays, attaining full compliance with the new information blocking rules may be a scramble for some healthcare organizations. However, they could embrace the innovation and implementation lessons learned in 2021. In this case, health systems would be in a better position to get there before the end of the year.
"Assign people to this project. Fund this project. Make progress every week towards defining the data that you're going to share. Ensure the mechanisms get put into place. Test them, and move it along," Russell said. "Don't be surprised in October 2022: Have a headline in September of 2022 of how you are using the data on behalf of the community. That is what we do in health IT."
Fighting Clinician Burnout at the Intersection of Technology and Health IT Initiatives
Preventing clinician burnout is an integral part of fostering long-term health system success. But even before COVID-19 hit, healthcare workers struggled against burnout, and the pandemic has only worsened the problem. According to a Mental Health America (MHA) survey of 1,119 healthcare workers conducted from June-September 2020, respondents indicated they were:
"Stressed out and stretched too thin" 

"Worried about exposing loved ones" 

"Emotionally and physically exhausted"

"Not getting enough emotional support"

"Struggling with parenting"
Among the many concerning findings, "93% of health care workers were experiencing stress, 86% reported experiencing anxiety, 77% reported frustration, 76% reported exhaustion and burnout, and 75% said they were overwhelmed," the study cites.
Many factors contribute to clinician burnout beyond the capacity of health IT, but technology can play a role in both causing or alleviating the issues. 
As pressures increased throughout the pandemic, Bill Russell spoke with a number of experts about the dynamics involved and what types of digital solutions can help solve and prevent clinician burnout.
How Clinician Burnout Happens in Healthcare
So, how is healthcare technology playing a role in clinician burnout? Taylor Davis explained his perspectives on the topic. 
Davis is the EVP of Strategy and Analysis with KLAS Research. His work also involves the organization's Arch Collaborative, which KLAS describes as "a group of healthcare organizations committed to improving the EHR experience." 
In over a decade with KLAS, Davis explained how he has witnessed the rise of the electronic health record (EHR). In that time, they have conducted thousands of interviews with healthcare leaders—including Chief Medical Officers (CMO), Chief Medical Information Officers (CMIO), and Chief Information Officers (CIO). He said he regularly hears about struggles with the EHR.
Understanding How Different Organizations Respond to the Same Technology
The quality of the software itself does make a difference, but he relayed how users in different organizations can have different experiences, even if they're using the same platform. One EHR satisfaction survey KLAS was involved in a number of years ago demonstrated this dynamic. 
"We had two organizations that were using the same EHR and the feedback was night and day different. One was incredibly satisfied with it and one had their physicians just screaming angry about their experience," he said. "It was at that point that we said, okay, there's something really interesting here. Two organizations using the same software having very different experiences."
As a result, the Arch Collaborative began. It works to provide a means for organizations to better understand the issues and benchmark against each other. 
"This survey that has been developed and continues to evolve has now been deployed to 154 organizations in seven countries around the world. As a result, we're really starting to learn a science of what drives success," Davis said. 
EHR Success Requires Leadership, Teamwork, and Culture
Davis referred to the EHR as a test of leadership, teamwork, and culture. Organizations that lack strength in these areas will not achieve the results they need, he explained. 
"That doesn't mean you can't improve your leadership. It doesn't mean that you can't improve your teamwork. A lot of times, the insights from these users identify those opportunities," Davis said.
Therefore, the Arch Collaborative survey aimed to specifically address clinician burnout. 
"We're using the single question Burnout Inventory from the American Medical Association. …By that measurement there is very little variation between different organizations. …We believe that mathematically right now in the stats, about 10 percent of burnout is driven by the EHR," he said.
Davis described why the EHR is just one contributor to clinician burnout and is a "magnifying glass" for other factors that influence this dynamic more. 
The Formula for Clinician Burnout
Dr. Michael Pfeffer said clinician burnout is multi-factorial and includes things like administrative burden, regulatory challenges, malpractice concerns, and the rise of consumerism.
Pfeffer is the Assistant Vice Chancellor and Chief Information Officer of UCLA Health Sciences. He weighed in on his perspective on clinician burnout at the 2019 Health 2.0 conference.  
Once again, the EHR came up in the discussion about factors contributing to clinician burnout. In the era of COVID-19, another technology contributor has begun to emerge: factors involving telehealth and remote care.
The Impact of the EHR on Clinician Burnout
Regarding the impact of the EHR on clinician burnout, Kristin Myer recapped an Epic conference she attended. 
Myer is Executive Vice President, Chief Information Officer and Dean for Information Technology at Mount Sinai Health System, an academic medical center that has seven hospitals, over 6,500 physicians over 300 locations, and 30,000 employees. 
Myer described the challenges involved with providing the personalized training and support needed to so many providers to optimize EHR use—as well as how her organization is helping physicians be more efficient to aid in preventing clinician burnout.
Study Links EHR Usability with Nurse and Patient Outcomes
Ed Ricks, the Director of Healthcare for Sirius Computer Solutions, relayed a study on Newsday which explored the effect of EHR usability on nurse burnout and patient outcomes. 
The results of the study, Electronic Health Record Usability: Associations With Nurse and Patient Outcomes in Hospitals, indicated that poor EHR usability contributed to "significantly higher odds" of burnout, job dissatisfaction, and "intention to leave" among nurses when compared to their peers who worked in hospitals that had better EHR usability. 
The Implications of Remote Work, Telehealth, and Virtual Care
David Butler, MD, CEO of Calyx Partners, offered a perspective on the impact of telehealth and remote care on clinician burnout.
Butler discussed how the transition in providing remote care through telehealth has been a struggle for some providers. Since in-person contact with patients and colleagues is so limited, technology issues may create additional challenges.  
Butler also noted that interacting through video technology can add to the burden some providers are experiencing.
"Certain facial nuances are removed and also you are two dimensional. I can't look over here and talk to you. When I'm looking here, I'm not looking in that camera, and I know that. But I want to look at your face. I don't want to look at the camera. Those are the types of things I feel that are wearing on us over and over," he said.
Butler was also concerned for providers whose mental health may be affected by all the changes. The risk is even greater if they are hesitant to ask for help, he said. 
"I'm an extrovert. So this has really been hard on me. I think I'm really good with insight and I've talked with therapists and stuff like that, too. I think every doctor should. If you don't talk, it's really difficult," he said.
Health Systems Plan to Address Clinician Burnout: McKinsey & Company Report
The additional burden with the onset of the COVID-19 pandemic has highlighted the need for preventing clinician burnout. Additional requirements, new workflows, and increased pressure have only further swamped an already-overwhelmed healthcare workforce. 
Relatedly, McKinsey & Company published research in August 2021 that may have brought hope to burned-out clinicians: Survey: Patient Volumes Reportedly Moving Back to 2019 Levels. 
However, the healthcare leaders polled had varying strategies to address it. For instance, some planned increased hours or staff to deal with an anticipated mismatch ahead between a rise in patient demand and the constrained capacity to meet it. 
"To address these challenges, more than 50 percent of hospital respondents said they would expand their clinic hours to increase outpatient access. Other provider responses include hiring more physicians, increasing physician productivity expectations, hiring more clinical support staff, increasing marketing to patients, and proactively calling patients who have delayed care," McKinsey & Company reported.
In that light, clinicians may be asked to do even more, and the need for digital tools to prevent burnout takes on a new urgency. Fortunately, there are options for preventing burnout using technology. But to make the most of them, it's essential that health IT leaders find a way to engage with clinicians  throughout the organization. By doing so, they will have a thorough understanding of what the issues are and how they can work together to solve them.
Health IT Leaders Weigh in on McKinsey & Company Report
Sue Schade, a Principal at StarBridge Advisors, commented on the results of the McKinsey & Company research. When serving as the acting CIO at Boston Children's Hospital, Schade was interviewed for the episode referenced here. 
Regarding how health IT can help prevent clinician burnout, Schade noted what a big impact staffing issues are currently having on healthcare workers. 
She explained the importance of understanding and identifying the technology-related pain points felt by clinicians. Additionally, she stressed how health IT can alleviate stress by offering relevant solutions for the challenges practitioners face.   
Schade also underscored how important it is for IT leaders to garner feedback from clinicians. For example, teams can implement some type of rounding structure and then discuss results with the IT staff. 
"Getting that frontline feedback in all areas is absolutely critical," she said.
Solutions Seeking to Alleviate and Prevent Clinician Burnout
One healthcare organization that is effectively preventing burnout using technology is the University of Michigan Health-West (formerly Metro Health). Their team has begun implementing Nuance's ambient listening technology, Dragon Ambient eXperience (DAX). 
Nuance's Diana Nole spoke with Metro Health's CIO Josh Wilda and CMIO Dr. Lance Owens about their technology. At University of Michigan Health, Wilda and Owens have undergone implementation. Now, they understand why their clinicians say it's an exciting digital tool. It has the potential to prevent burnout, they explained.  
What Solutions Do Health System Leaders Believe Have Potential?
University of Michigan Health-West is a 208-bed community hospital in the greater Grand Rapids area. Its outpatient services include approximately 300 providers in various specialties working in approximately 30 different clinics across the region.
"We are very highly intelligent when it comes to being patient centered with a provider focus," Wilda said. That's one reason his organization implemented DAX. 
According to Owens, their organization has been working with Nuance and its products for many years. Over time, their relationship has deepened and progressed.
"We're looking to continue to advance our relationship broadening our use of DAX using the clinical documentation improvement tools they have within the Nuance suite," he said. 
Re-Engaging Clinicians with their Patients to Alleviate Burnout
As a clinician, Owens expressed how meaningful it is to connect authentically with his patients again. His system's implementation of the DAX solution has allowed him to use their "digital arms to wrap around our patients and hug them with this technology so it's not intrusive to what we're doing." Their DAX usage strives to make this principle a reality.
"I can't tell you how exciting it is to just sit back and look my patients in the eye, have a meaningful conversation, and not have to worry about the documentation," he said. "I'm able to fully focus on the information, synthesize a plan, execute my education and my regimen that's going to help my patients. And I know that the documentation is not going to miss a beat. That is just incredible for me as a provider." 
The Provider Response to DAX
Owens explained that other physicians have had overwhelmingly positive feedback to this approach of using technology to prevent clinician burnout.
"I honestly feel that Nuance has the life preserver for healthcare and I am honored to be [part] of throwing it out to our providers. I have a whole list of positive comments, but I mean, I've walked into a practice and a doctor has literally ran up to me and hugged me and said, 'You have saved my life.' I had a doctor tell me that 'You fixed healthcare in one button because the DAX product is so easy to use,'" he said.
Wilda said he sees what a difference it's making in both reducing and preventing clinician burnout associated with documentation required to adhere to regulations, as well as other factors.
"I like to say what you're getting back to as a provider is that patient-provider connection again. That's what's coming back, which you're moving forward with the new technology," he said. "There are a lot of patients who have never had the experience of having this kind of connection with the providers. That's a big piece of what we're hearing too." 
Optimizing Provider Tools for Maximum Success
One key to their success so far has been giving providers options and letting them decide what works best for them, according to Owens. 
"We try to provide a suite of tools so a provider can choose the best tool, at the best time, for the best reason to make them efficient and high-quality providers. DAX is just the next step to that," he said. 
Nole described the powerful way in which ambient clinical intelligence (ACI) operates.
"Right now, the technology automatically captures and contextualizes every word of the provider-patient encounter. So it has to understand who's the provider and who's the patient, which is really intriguing. The physician statements and the relevant patient responses. That's all added to the clinical note, really eliminating the need to actually type or dictate information into the EHR," she said.
Nuance has envisioned many potential applications for DAX. However, it is currently geared primarily for an office setting, according to Nole. She also acknowledged that "different people have different concerns." For example, some physicians want to maintain a sense of control and understand what the technology is doing. This is why ongoing conversations with clinicians is so important, she explained. 
"We also were very sensitive to not wanting anybody to feel uncomfortable in these settings, patient or physician, in terms of what is happening in the background," she said.
Patient Response to Nuance's Dragon Ambient eXperience
Wilda said the patient feedback has been surprisingly positive to those utilizing DAX. 
"They see where healthcare is going. And they're saying, yes, we want to be a part of this," he said.
Nole said this type of technology is helping to unlock some of the potential many hoped for when the EHR was first implemented. 
"Now we're kind of bringing it to life in a way that's also providing a much better experience for both the patients and the physicians," she said. "So I think that right now, trying to prevent provider burden and the burnout is really focused around helping them make a really good note that gives an account of what happened in the office." 
CIO Weighs In on Technology's Part in Clinician Burnout
Tressa Springmann, Senior Vice President and Chief Information Officer at LifeBridge Health, spoke on using technology to prevent clinician burnout.
LifeBridge Health is an integrated delivery network comprised of five acute care hospitals and a variety of additional offerings that span the care continuum. 
She referred to the crisis of the pandemic as a catalyst that has accelerated many previously unconsidered results. The added requirements of managing seriously ill COVID-19 patients has left clinicians exhausted.
"A lot of us have seen clinicians retire or because of their own health, withdraw themselves from the community," she said.
Springmann explained how technology plays a role in helping to address the staffing burden health systems are facing. Regarding new tools, she emphasized the importance to be thoughtful about how it's applied and understand the impact.
Taking a Tactical Approach to Fighting Clinician Burnout
For instance, LifeBridge deployed iPads to patients in isolation when COVID-19 began. This allowed patients to connect with their families since they could not visit in person. However, when the second wave hit, they reconsidered their strategy, because of the "huge burden" that placed on bedside caregivers. 
"They couldn't just do their clinical job. We expected them to be the tech and guest service at the bed also. So now we're really rethinking that and we're coming up with different ways to continually pull the non-value added nonclinical work off the bedside caregivers," she said. 
Relatedly, Springmann expressed hope that there will be a choice for lasting impact on health IT as a result of the pandemic.
"For a number of years, we have appropriately recognized the role and the importance of the care provider and now's no different. We do everything we can to make sure our clinicians are very efficient. Whether it's through voice recognition or ambient listening tools, etc., but sometimes I think maybe it has been at the choice of not offering the best solution to the patient or the family," she said. "I believe that some of these innovations in technology are going to continue to allow the patient, the consumer, their family to have more choices about how they want to engage in their healthcare. And I think it will make them happier." 
Experts Explain How to Navigate the Healthcare Cybersecurity Landscape for a Safer Future
October may be National Cybersecurity Awareness Month, but the 2021 cybersecurity landscape has health IT leaders need to be wary of cyber threats every minute of every day. 
This Week in Health IT founder and host Bill Russell first likened the healthcare cybersecurity landscape to a war, in 2018. If a foreign warship were anchored off the American coast, the US government would take action. Likewise, they must consider cyber threats. This was as the industry was still processing the back-to-back blows delivered the previous year by notorious cyberattacks "WannaCry" and "NotPetya." Both attacks were sophisticated cyber-weapons that wreaked havoc on health systems.
Increased Urgency in the 2021 Cybersecurity Landscape Elevates Conversation in Healthcare IT
Even before the uncertainties brought about by the novel coronavirus, health systems were still struggling to fill out their cybersecurity teams. Now, these challenges have continued. Meanwhile, COVID-19 has brought about higher vulnerability as online threats grow in volume and complexity every year. According to Forbes, the number of hacking incidents levied against health systems jumped by 42% from 2019 to 2020. These statistics marked the fifth year straits of increased healthcare data breaches.
Health systems continue to fight to keep safe in the fraught health IT cybersecurity landscape. Leaders must collaborate to bolster their understanding of the threats, vulnerabilities, and possibilities, postured Censinet's Chris Logan during a Newsday interview.
"We're all in the same fight. So at the end of the day, we all need to start working together to solve these problems. It's not about the haves and the haves nots. It's how can we share that best practice? How can we share those controls? I think that's going to be critical moving forward to solve the problem," he said.
As bad actors have increased their attacks, the cybersecurity conversation has continued to garner attention and urgency. As Cybersecurity Awareness Month comes to a close, This Week in Health IT gathered perspectives from some of the leading minds in health IT. Experts have weighed in on the cybersecurity landscape and actionable insights about how to navigate healthcare cybersecurity in 2022 and beyond.
Facing the Staffing Challenges for Cybersecurity Understanding
While much has changed in the wider world since Russell made his first "war" comparison, health IT continues to grapple with the same obstacles. If healthcare cybersecurity is a war, the good guys need more recruits—and Russell's guest on that 2018 episode, David Muntz, knows where to look.
Lack of personnel may be a big issue, but Muntz, a principal at Starbridge Advisors, explained that it's easy to find IT professionals with the technical skills for cybersecurity. It's harder to find prospective staff who understand the nuance of healthcare cybersecurity landscape—and are passionate about it. 
Muntz emphasized the value of homegrown health IT talent. He explained how it's sometimes better to leverage existing clinical knowledge to develop valuable cybersecurity team members. 
"I've got plenty of people with technical skills," Muntz said. "We populate our projects with the best of the people in the clinical areas. Once they go into healthcare IT, they aren't touching one person at a time—they are touching hundreds or thousands at a time, and it's easy to draw them over. You don't need as much technical skill as you need human skills."
Awareness and Communication Are Top Cybersecurity Priorities
To tackle the ever-growing threats that health systems face, it isn't enough to have a fully-staffed IT department. Experts like Muntz, Russell, and Sirius Healthcare's Cybersecurity First Responder Matt Sickles all agree that homegrown IT staff are an advantage, provided they are committed to their work.
Dedicated IT teams will foster success by truly caring about the health of the organization, Sickles explained. These team members have "skin in the game." They stand opposite to contractors who "get parachuted in to tell the CEO they've done a bad job" on security. 
The optimal factor of success is constructive communication, Sickles explained. Staff must be willing to express the severity of the threats staring down their health system and receive attention when suggesting preventative measures.
"Say it out loud, say it often, repeat it. And make it part of the beginning of every discussion related to information," Sickles said. "If it is information technology or information security, cybersecurity just has to be omnipresent in the conversation."
During his tenure as a CIO, Russell explained how the chief security officer was designed to be a thorn in his side. Russell encouraged his CISO to consistently pipe up to alert the organization of deficiencies in their security.
"His role is to get in my face and say, 'We're not making enough progress in these areas. How are we going to move the needle?'"
Diligence Decreases Cybersecurity Vulnerabilities
Mitch Parker, CISO for Indiana University Health, was quick to answer  what he perceived to be the largest gap in health cybersecurity.
"Due diligence," he said.
Health leaders should pay attention to the third parties that they use to provide IT services, he added. The risks are manifold. On one hand, a a cybersecurity breach can bring down clinical applications from third party providers if their services are compromised.
A more recent example illustrates the other risk: direct infection passed through a third party. During the SolarWinds breach in 2020, Russian hackers exploited vulnerabilities in the third-party software to gain access to victims ranging from US government agencies to the California Department of State Hospitals.
Parker believes true diligence means incorporating security teams into the procurement process. It can prevent uninformed decisions or panic-buying, especially in the wake of a newsworthy breach. 
"I think the unintended consequence of SolarWinds has been that a significant number of third-party vendors took their marketing materials, added the word 'SolarWinds' to them. And they are now making a lot of money off of CIOs that don't know any better," Parker said.
Cybersecurity staff should be involved in vetting potential IT partners, Parker posited.
The Simplest Cybersecurity Fixes Go a Long Way
Attacks that have compromised trusted third-party enterprise vendors, as the NotPetya attacks did, can have catastrophic consequences that are out of the health system's control. However, most attacks are less sophisticated. Ryan Witt, Managing Director and Resident CISO at Proofpoint, insisted that health systems address the easy routes first.
"I would argue the starting point would be your email gateway. People are essentially being attacked on email or other messaging channels," Witt said. "You need to have a sophisticated gateway that blocks about 95% of the email that comes your way, so you're keeping almost all of the bad email away from your users immediately. You're not forcing them to make a judgment call."
How to Fight Cybercriminals Before They Reach Your Inbox
In addition to filtering outside emails, Witt suggested the use of domain-based message authentication, reporting & conformance (DMARC) capabilities to relieve the pressure on employees. These tools would allow health systems to verify the domain that users are sending their emails from, minimizing the risk of coworker impersonation that can result in serious data breaches.
Equipping Staff to Understand Cybersecurity Prevention
Julie Hubbard, VP of Enterprise IT and Information Security at AMN Healthcare, agreed with Witt's suggestions, but also endorsed reactive human intervention.
Her organization experiences a near-miss by hackers after they attempted to impersonate her company's CFO. As a response, her organization created new rules. Team members must now only execute certain actions through verbal confirmation.
"We put a new control in place that basically said that no wire transfer would ever be approved via email," she said. "We always work to validate that the information we've received is legitimate—so take it out of the digital communications and literally pick up the phone."
Understanding the IT Security Landscape to Inform Prevention
Karl West, the Chief Information Security Officer for Sirius Healthcare, said that one of the simplest prevention techniques is staying up to date with the latest healthcare IT patches. Health systems must treat cybersecurity measures as preventative measures. Cybersecurity teams must enlist preventative tactics. Health leaders must treat these measures as the equivalent of a vaccination effort.
"What makes a system susceptible as if they forget to get their vaccines. This is not political and it's not moral. Just get the vaccine and vaccinate your systems," he said. "It's called patch management. You need to be doing that." 
Understanding the Entire Timeline and Potential of a Cybersecurity Attack
Even with strong preventive measures, incidents will continue to happen. West has understood that it's vital that leaders take a measured approach to response and recovery.
"When you get hit, you must know the difference between detection, response, and recovery," he said. "They are not the same. They're not even close to the same."
West has often seen a failure in understanding the full cybersecurity landscape. Organizations detect a breach and immediately fly into their response, not realizing that the strand they have detected may just be the tip of the iceberg. 
Health Systems Must Secure the Network Before Moving into Recovery
It may seem counterintuitive. However, he explained that it is better to pause for an analysis rather than launching into a hasty response and recovery effort. If an organization were to rush into response and recovery without fully understanding and eradicating the threat, they may find themselves facing a resurgent hack or malware operation. 
"Don't move until you've completely identified [the threat] in a good shop," West said. "You should be measuring how long it took to detect and know that you have the threat vector completely understood. Measure how long it takes to respond, how long to recover."
Health systems can also "sandbox" their systems to help contain a threat, West explained. Health organizations often run "flat networks" that are easy for bad actors to traverse. By segmenting technologies within the health system into sets with strong firewalls between, providers quickly shut down infected systems to prevent the spread of a breach—and potentially avert a full-scale system outage.
Creating a 30-Day Cyber Breach Response Plan for Your Health System
Other experts agree that long-term vision is vital to full recovery and future prevention.
"Everybody is prepared for the first 24 hours or less. Once you start getting past that threshold, things get a lot more complicated," added Brian Sterud, who serves as both CIO and CISO at Faith Regional Health. 
Sterud has tasked his team with planning contingencies based on key questions.
"How would we operate? How do we get bills out the door? Make sure that patient care is first and foremost, and then make sure that we can get bills out the door."
Health Systems Cannot Run the Risk of a Compromised Network
Failure to implement simple preventive measures can spell disaster for patients and health systems. Attacks that compromise clinical care are a clear affront to healthcare's mission. Dr. Eric Quiñones, Chief Healthcare Advisor at World Wide Technology, noted that providers are also responsible for being good stewards of their patients' private data.
In the spring of 2021, mid-size provider Scripps Health in San Diego faced down a ransomware attack that forced many of their systems offline for three weeks. The incident cost Scripps a reported $113 million in lost revenue and left the health system legally vulnerable.
"It's very bad that any organization should be held to ransom and breached, but it's another thing when information is actually stolen," Quiñones said. About 147,000 patients had their health and financial information compromised in the attack. "It hurts [hospitals] from a credibility standpoint. There's that indirect cost as well. Do patients trust them now?"
The Potential of Legal Ramifications Against Health Systems
Patients have now filed class-action lawsuits against Scripps, alleging that the health system should have done more to thwart the attack and protect patient data.
Unfortunately, the story of Scripps is not a unique one. Its larger neighbor, UC San Diego Health, suffered a breach that lasted from the winter 2020 into spring 2021. That event compromised about a half-million patient records and also produced a pending class-action suit.
"This breach was preventable—had UC San Diego Health had the right data protection protocols in place," the plaintiffs' lawyers argue.
Building a Better Future for Healthcare Cybersecurity
Kristin Myers is the CIO of Mount Sinai Health System. She knows many bleak statistics about the 2021 cybersecurity landscape, but lists them without losing hope for the future of healthcare cybersecurity.
"Twelve percent of all ransomware attacks are in healthcare, and downtime on average can be around 23 days," she said. "Just think about being down for 23 days—you've got to be able to reduce the attack surface, but you also need to be ready in terms of an incident response. Looking at the backups, doing tabletop exercises with our executives, I think that is extremely important." 
Today, Myers said there is widespread executive support for the cybersecurity operations at Mount Sinai. She's also hopeful about a new CISO hire brought in from outside the industry. Once past the learning curve of healthcare, she believes outside cybersecurity experts can bring new perspectives and skills to fill the gaps in health IT.
Still, she has understood the road to a healthier cyber future won't be seamless. Improvement depends on simple best-practices, systemwide buy-in, and realistic expectations.
"It's a journey," she said. "There's not going to be perfection with cybersecurity, it's a maturity journey that everyone is on."
The future of remote work in healthcare has been a pressing topic for the last 18 months, with ever-changing conclusions. In March 2020, health IT workers around the country woke up to a new reality. They still had to work, but they didn't have to commute to the office. While frontline caregivers remained on-site treating COVID-19 patients, support staff were sent home to help stop the spread.
At first, it was a temporary break from commutes and cubicles. But as the pandemic dragged on, it became apparent that the nature of work was changing. The future of remote work
in healthcare IT has been contemplated as the "new normal" in some capacity, for even after the outbreak has diminished. However, some health leaders still have their hesitations.
The pandemic pushed health systems to advance technology adoption and provided an opportunity for companies to reevaluate inefficient practices. Even now, the learning curve to keep workers healthy and productive requires health systems to continue to be responsive and innovative in their approach.
Health IT leaders have had their workflows turned upside down. Office drop-ins, easy touch points, and running into project members in the halls are no longer possible. Now, many experts have agreed about the need for compassion, balance, and continued innovation in the future of remote work for healthcare IT.
Could Remote Teams Help Reallocate Health System Resources?
Many healthcare leaders have pushed back their return-to-office plans, especially after the recent surge of the Delta COVID-19 variant. In some cases, health IT are preparing for a remote or hybrid system long-term. In fact, many systems had been exploring some degree of remote work options before the COVID outbreak forced the accommodation.
"Manhattan space is at a premium, so we already had around 1,000 people who were logging in remotely each day before the pandemic," Kristin Myers, Chief Innovation Officer at Mount Sinai Health System, said. "We were able to scale up that infrastructure up to 10,000 at the height."
Zafar Chaudry is the Senior Vice President and Chief Digital and Information Officer at Seattle Children's Hospital. When that institution quickly transitioned about 4,000 hospital support staff to remote work, there was a revelation.
"There's a certain number of people who probably should never have had an office," he said. "So we can wind down some leases in very expensive locations in downtown Seattle. Our goal is to have about 3,000 of those 4,000 people remain working from home indefinitely."
Both Mount Sinai and Seattle Children's Hospital are planning to reconfigure some existing space for "hoteling." That means they will still offer some on-site work space for employees to use by choice or as-needed. By reducing their physical footprint, health systems can cut costly real estate expenditures and re-invest those funds in staffing, technology, or clinical care.
The Potential of Remote Work: Opportunities and Competition
The explosion in remote work opportunities has given workers newfound options. Brent Lamm, Senior Vice President and Deputy Chief Information Officer at UNC Health, pointed out that workers are no longer limited to their local job market.
"For our entire history, we've had the vast majority of our employees and team members living in North Carolina. But we are seeing a major increase in the number of new candidates we're interviewing who want to work from other states," he said. "That presents real challenges for HR and legal."
Systems can now hire talent from a much larger pool of candidates. However, they would need to navigate the legal differences between local labor and tax laws. Many health systems are limiting which states remote candidates can work from based on the ease of navigating their regulations. Seattle Children's Hospital, for example, expanded their remote hiring from its usual four-state pool in the Pacific Northwest to include candidates from Georgia, Texas, and Florida. Those three were selected first for their relatively low regulatory burdens.
Systems also need to offer competitive salaries and benefits for employees working from very different markets. Even the largest health IT employers are no longer "the only game in town" if proximity is a non-issue for job hunters. A recent Microsoft study found that over 40% of employees would be willing to leave their current companies within the next year if they could receive better benefits elsewhere.
"Our employees have choices," Myers added. "They could apply for jobs in Texas and still live in New York, or move wherever they wanted. So we have to be competitive with that."
If Remote Work is the Future of Healthcare, Culture Must be Considered
A future of remote work in healthcare would give employees more job mobility than ever before. Therefore, healthcare companies have increased motivation for employee satisfaction, explained Sanaz Cordes, MD, Chief Healthcare Advisor at World Wide Technology. She was one of thousands who switched jobs during the pandemic and, therefore, has not met any of her coworkers in person.
"More than ever, this last year has really prioritized to the workforce the importance of culture at the company you work with," she said. "We're at a critical point of really needing to shift the whole way that we think about healthcare and our workforce,"
She agreed that health systems have to worry about recruitment. Not just from other health IT companies, but from other industries entirely. Some startups and tech firms might have been intrinsically geared to develop a strong remote working culture. However, now legacy organizations must learn to do the same.
Setting the Example of Work-Life Balance
Work-life balance is a huge challenge for remote workers, Cordes explained. When there is no physical separation between their professional and personal lives, it can be hard to tune out and refresh. Cordes thinks leaders need to set an example for their employees by closing the laptop—and showing their staff that it's alright to follow suit.
For other leaders, like Chaudry at Seattle Children's Hospital, health systems must find ways to be personable and engaging to encourage a healthy culture. Prior to the pandemic, he'd convene his team with large, in-person meetings that could be both professional and irreverent.
With those exchanges moving virtual, Chaudry made a point to communicate not just about the work itself, but also about his and his teams' passions and hobbies. He said the pandemic finally gave him the chance to learn how to cook, and he's been sharing that journey with his staff—complete with recipes they can try out "at their own risk."
Not All Employees Thrive When Working From Home
To maintain work culture during unprecedented times, health IT leaders need to better understand their employees' preferences and needs. For Drex DeFord, Executive Healthcare Strategist at CrowdStrike, that meant first identifying his own.
Without old routines—a morning coffee, a commute, a water cooler chat—it can be hard for some to organize their days. DeFord has understood that he personally has proved sharper in the morning, but less capable in the afternoons. He days are organized so he can get the grunt work done before lunch. Therefore, he can spend the afternoons communicating with his team members to solve problems.
"As a leader, it's not only knowing yourself, it's knowing your team," DeFord said. "You have to figure out these things about your team because you want to take advantage of their natural strengths, too."
Considering Increased Implications of Burn-Out
Burnout from remote work is a real concern, DeFord said. Some teams did not miss a beat during the transition from office to home. Others have taken longer to adjust. DeFord explained that companies who are relying heavily on work-from-home employees need to focus on training them to make the most out of their time under unique circumstances.
"Companies that have done this well have done a lot of training for [their workers]: here's how to set up your work environment, here's the things you can do to avoid distractions," he said. "And then a lot of it is definitely the person."
Employees should be encouraged to find their most productive rhythm, rather than be forced even further out of their comfort zone, DeFord explained.
Can Remote Work Replicate In-Person Collaboration?
Though there are numerous advantages to a future of remote work in healthcare, many experts still see serious limitations. Andrew Rosenberg, MD, CIO at Michigan Medicine, acknowledged that some productive nuances of discussion just can't be replicated via Zoom.
In-person conversation, Rosenberg says, is just "such a deeper experience." He occasionally presents at conferences, and says the inability to gauge audience reaction can hinder learning and problem-solving.
"It's essentially impossible via Zoom or Teams to spark that kind of fun and educational debate," he said. "I'm looking forward to doing it in person."
The drone of remote meetings, Rosenberg said, can lead to lethargy. Spontaneous collaboration and debate come from in-person interactions. While video conferences can be productive for teams, he does not want to default virtual meetings.
"I don't want to somehow artificially keep people from joining and getting together, because not only do I miss it, i think that there are a lot of opportunities for mentoring, serendipity, and creativity," he said. "Often, 'Hey, we're just going to go get a cup of coffee,' changes the dynamic to think a little bit more expansively, especially around complex and difficult problems."
Does Remote Work in Healthcare Pose a Greater Risk?
Sue Schade, a Principal at StarBridge Advisors, has thought the problem is particularly pronounced in health IT. No matter what, frontline healthcare workers need to be in the trenches caring for patients. She believes that creates uneven communications between departments that need to collaborate closely.
"We're part of the extended care team. We don't touch the patients, but we provide the solutions and the systems for the people who do," she said. "I think that, truly, something is lost when your IT people are remote and not having that interaction with your clinical and support staff."
Is a Hybrid Model the Future of Remote Work in Healthcare?
Eli Tarlow, Director of Healthcare for Sirius Healthcare Solutions, agreed with other experts that finding a balance between remote and in-person work will be key for the future.
"There's nothing in this world that I believe is good if taken to an extreme," Tarlow said. "People talk about whether working from home is great or not, but I think it's applicable in different areas."
Tarlow conceded that, in the past, the expectation that all workers be on-site every day was an extreme of its own. For some positions and personalities, a permanent work-from-home arrangement may be completely logical.
But just as previous all-hands-on-deck arrangements may have been overkill, there is concern that the polar opposite could be harmful. He noted that the new arrangement may cause some employees to overwork to ensure that they are seen, while less-engaged employees run the risk of disappearing from view, leading to a potential lack of oversight.
"I do worry about the social aspect of what this has done to folks, and I think that as we're planning [for the future] we've really got to figure out how we are keeping a pulse on potential burnout," UNC's Lamm added.
Given the continuously changing landscape with the COVID-19 pandemic, Rosenberg stated that he thought it would take a few years for systems to find their ideal approaches. Overall, health system leaders indicated that the future likely rests in hybrid systems. This way, workers would have more freedom to choose the best-suited environment for them.